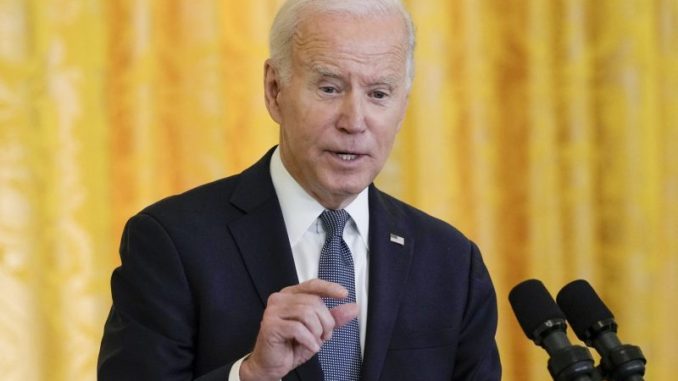 OAN Roy Francis
UPDATED 8:35 AM PT – Friday, January 20, 2023
President Joe Biden said he has "no regrets" about the classified documents on Thursday.
While touring California to assess the damage caused by the recent storms, the president addressed the classified documents when asked about them.
Biden said he has "no regrets" about his handling of the classified documents, and tried to shift the attention away.
"You know what, quite frankly, bugs me is that we have a serious problem here we're talking about. We're talking about what's going on," Biden said, referring to the damage. "And the American people don't quite understand why you don't ask me questions about that."
When asked if he had any regrets about not revealing the documents before the discovery he said that he's not worried.
"We found a handful of documents were filed in the wrong place," he went on. "We immediately turned them over to the Archives and the Justice Department. We're fully cooperating and looking forward to getting this resolved quickly. I think you're going to find there's nothing there. I have no regrets. I'm following what the lawyers have told me they want me to do. It's exactly what we're doing. There's no there, there."
Biden had previously bashed president Donald Trump over his possession of sensitive records, which caused the FBI to raid his Mar-a-Lago in order to recover the documents.
"How that could possibly happen, how one anyone could be that irresponsible," Biden said. "and I thought what data was in there that may compromise sources and methods. By that, I mean, names of people helped or et cetera. And it's just totally irresponsible."
Three sets of classified documents from Biden's Vice-Presidential terms have been found. The first was at his private office at Penn State, and the other two in the garage of his Delaware home.
Robert Hur has been appointed by Attorney General Merrick Garland to oversee the Justice Department's inquiry into the documents.