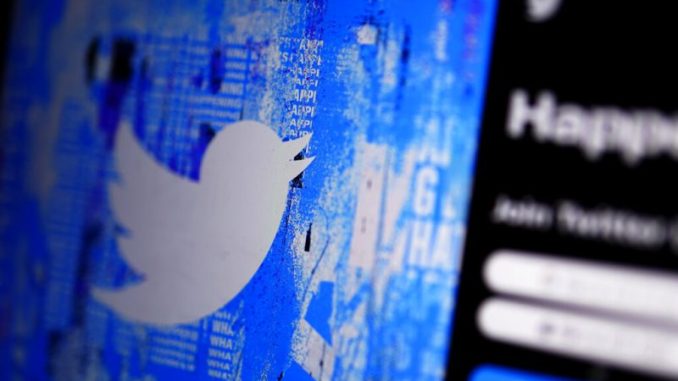 OAN Roy Francis
UPDATED 11:58 AM PT – Thursday, January 12, 2023
In this latest release of the Twitter Files, Matt Taibbi explore the "Russiagate" lies and the supposed Russian bots on social media.
During an important phase of the Trump-Russia investigation, Democrats had denounced a report that said there was flaws in the process. Democrats claimed that the report was boosted by "bots" and "trolls".
Twitter executives were surprised because they had found no evidence of Russian influence.
The executives at the social media platform had told the Democrats and the media that there was no evidence of their claims. They had seen actual evidence that the accounts they were pointing to were not Russian, but they were ignored.
In January 2018, Devin Nunes (R-Calif.) submitted a memo to the House Intel Committee about the abuses by the FBI in obtaining FISA surveillance against "Trump-connected figures" including the infamous "Steele Dossier."
All of Nunes' claims were verified in December 2019 by the Justice Department Inspector General Michael Horowitz. The national media had already took action against him and denounced Nunes and his report in early 2018 as a joke.
In January 2018, Diane Feinstein (D-Calf.) and Adam Schiff (D-Calif.) had published a letter saying that Nunes' memo and the hashtag "#ReleaseTheMemo" had been boosted by Russian influence on social media platforms.  They said the memo "distorts" information, but did not say it was incorrect.
Richard Blumenthal (D-Conn.) followed their example by publishing his own letter blaming Russian agents.
All three of the Democrats along with the national media used the Hamilton 68 dashboard as the source of their claims.
The Hamilton 68 dashboard had been created by FBI counterintelligence official Clint Watts under the Alliance for Securing Democracy (ASD).
At Twitter, executives criticized Watts, Hamilton 68, and the ASD, and two complaints were prominent. The two complaints were that Hamilton 68 was everyone's only source, and no one had actually come and checked with Twitter.
Global Policy Communications Chief Emily Horne, who went on to become the future White House and NSC spokesperson, addressed the situation.
"I encourage you to be skeptical of Hamilton 68's take on this, which as far as I can tell is the only source for these stories," she said in an email.
Policy Vice President Carlos Monje said that if ASD is not going to fact-check, they should do it for them.
After investigating, Yoel Roth could not find any connection between Russian agents and the "#ReleaseTheMemo."
Instead they found that the engagement is "organic" and driven by "VITs" (Very Important Tweeters.)
A staffer for Feinstein wanted to know how Hamilton 68 decides that an account is Russian. This interest came out after she had already published her Russian influence letter.
Twitter executive had discussed how they waved off a Blumenthal staffer because they did not believe there was any bot connection.
They discussed how they wanted to warn Blumenthal that the letter would not be accurate and would "make him look silly."
Other executives were suggesting the best way to get Blumenthal to stop his effort.
Blumenthal ended up publishing his letter, which frustrated Twitter executives because of the same process that they would always go through about the claims.
Executives were growing frustrated about "feeding congressional trolls" comparing their situation to the book "If You Give a Mouse a Cookie."
Despite evidence of no Russian interference, Twitter followed a pattern of not challenging the claims and went along with the requests.
As a result of this, the media kept running their "Russian bots" theme even though there was no evidence to back the claims.
Soon Russian bots were blamed for several more hashtags that were gaining popularity on the social media platform.
All the media outlets that pushed the "Russian bots" story, and the staffers of Feinstein, Schiff, and Blumenthal all declined to comment on this story to Taibbi.
The only person who commented was Devin Nunes. He blamed the Democrats for "one of the greatest outbreaks of mass delusion in United States history."
This latest Twitter Files showed how the "Russiagate" scandal was built on dishonesty of politicians and the media who ignored facts, as well as Twitter executives going along with the false claims instead of refusing.