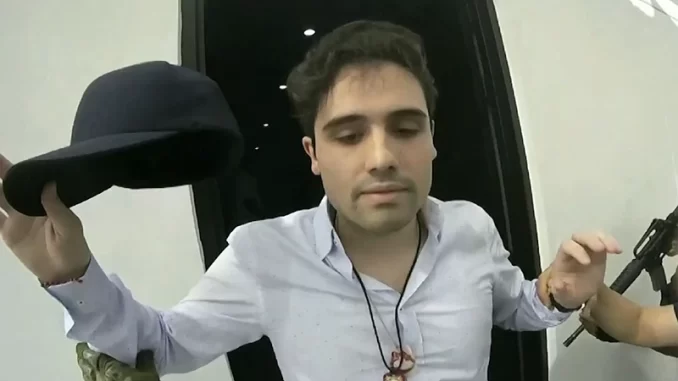 OAN Roy Francis
UPDATED 3:58 PM PT – Thursday, January 5, 2023
Mexico's Defense Secretary has confirmed the arrest of Ovidio Guzman on Thursday.
Sinaloa Cartel Capo Ovidia Guzman also known as "El Raton" was officially arrested by the Mexican Army and National Guard. He had risen through the ranks in the Sinaloa Cartel after his father's arrest in 2019.
The arrest happened during a night of extreme violence in the Sinaloan city of Culiacan on Thursday.
Residents of the city had been warned to remain indoors after cartel members were reportedly carjacking residents and setting vehicles ablaze throughout the city, blocking several exits.
The wave of violence was in response to the arrest of Guzman.
He had been previously arrested in 2019.
Mexican President Andres Manuel Lopez Obrador had decided to release him at the time after his cartel had mobilized and started attacking law enforcement and military members throughout the city and surrounding area.
The arrest of Guzman reportedly happened during a major operation in the village of Jesus Maria.
Mexican President Obrador had confirmed that an operation was taking place in Culiacan but did not provide further details.
Ovidio's mother reportedly owns a house in the village of Jesus Maria where he was arrested.
According to the United States State Department, Guzman and his brother oversee 11 drug labs in Sinaloa. Each lab is reportedly producing 3,000 to 5,000 pounds of methamphetamine per month.
Guzman has reportedly already been Transferred to Campo 1, which is a top military base in Mexico City, as violence has continued to escalate between the Mexican authorities and the Cartel.
President Joe Biden is set to visit Mexico City on Monday and Tuesday to attend the North American Leaders' Summit, along with visiting the El Paso Texas border.