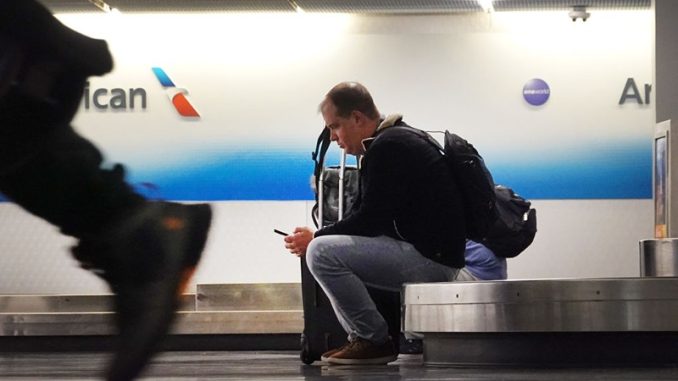 OAN Shannon Kellan
UPDATED 5:16 PM PT – Friday, December 23, 2022
Up to 500 flights were cancelled at Chicago's O'Hare International Airport, leaving some sleeping at the airport.
At least 829 canceled flights were reported between O'Hare and Midway due to high winds up to 50 miles per hour from the massive winter storm that crossed the Midwest on Thursday.
FlightAware reported 493 cancelations and 614 delays at O'Hare.
Thousands of flights across the United States were canceled Friday leaving travelers wishing for a Christmas miracle
"Me and my girlfriend have been here since 8 p.m. yesterday, it's what, the 23rd now? We're flying out at 1 p.m. today, the 23rd," one traveler said, after being at O'Hare for over 10 hours.
The Chicago Department of Aviation said that between Dec. 21st and Jan. 2nd, approximately 2.9 million travelers are expected to pass through O'Hare and Midway International Airports.
"We have 500 staff members who are ready to work 24/7, and 350 pieces of snow removing equipment, lots of salt and lots of de-icer for the roadways. The airlines are prepared to de-ice their aircraft," said a spokesperson for the Chicago Department of Aviation.
As of 5 a.m. Central Time Friday, over 3,700 flights within, into, or out of the United States were canceled with approximately 3,100 flights delayed.
Airports in Chicago, Denver, New York, Boston, Detroit and Cleveland were among the most affected.