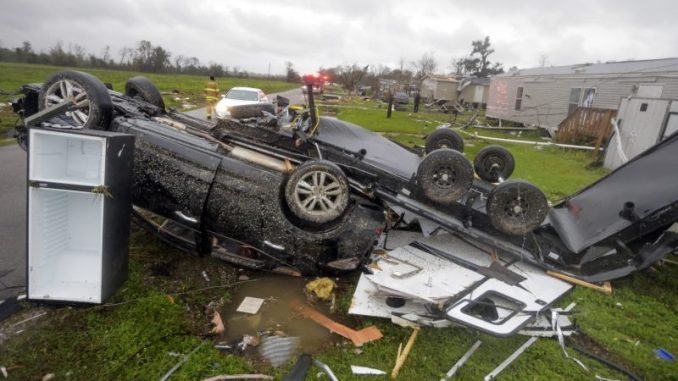 OAN Newsroom
UPDATED 5:56 PM PT – Thursday, December 15, 2022
Tornados in Louisiana have wreaked havoc and killed three in the Pelican State.
On Tuesday night, a string of catastrophic storms accompanied by thunderclaps, bright lightning and heavy downpours tore across the northwest part of Louisiana leaving many residents shattered. The area is still recovering from damage caused by Hurricane Ida in 2021.
On Wednesday, following the devastating storms, Governor John Bel Edwards (D-La.) proclaimed a State of Emergency.
After meeting with local authorities and touring the affected areas, Edwards arranged a press conference. During it, he stressed that it is estimated that the slow-moving storms could dump 3-5 inches in upcoming hours, which would result in the poor drainage or creek flooding.
"The most severe threat to Louisiana is in the Southwest portion of the state, where recovery from Hurricane Laura and the May flooding is ongoing," the governor said. "In this area heavy rain and flash flooding are possible."
Additionally, the governor's office is advising those who have suffered storm damage to report their damages and any pertinent details at a particular portal. He also insisted that Louisiana residents should stay alert and find a way to receive weather alerts.
As of Thursday, the tornado has taken the life of three people. The first reported victims were 30-year-old Yoshika A. Smith and her 8-year-old son Nikolus. They resided in Caddo Parish. Another woman was found deceased in Killona, a small neighborhood in St. Charles Parish. According to a report from the Union Parish Sheriff's office, around 20 people are currently hospitalized. Some are critically injured.