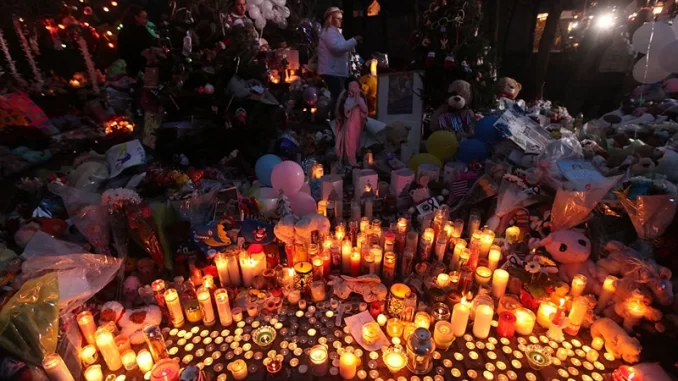 OAN Newsroom Correspondent Roy Francis
UPDATED 11:56 AM PT – Wednesday, December 14, 2022
President Joe Biden has implemented a National Day of Remembrance in honor of those who lost their lives in the Sandy Hook School shooting.
In a proclamation early on Wednesday, Biden sympathized with the families of the 26 victims saying that they forever are left with holes in their hearts and that the nation is missing a piece of its soul.
The President also called on the American people to recognize the courage of those who were affected. In remembrance of the tragedy, survivors and families of the victims were invited to the White House to speak about the event, how they were affected, and what they believe the solution would be to end "senseless gun violence."
Ten years ago, on December 14, 2012, 20-year-old Adam Lanza killed 20 first-graders and six adults at Sandy Hook Elementary School in Newtown, Connecticut.
Initially, the gunman killed his mother in their home, he then took her car and drove to Sandy Hook Elementary School. Lanza entered the school around 9:30 am and opened fire, killing a total 26 people inside the school before turning the gun on himself.
The school remained closed after the massacre until 2014 when it was demolished and replaced by a new building. The Sandy Hook tragedy is considered as one of the deadliest school shooting in U.S. history.
Connecticut's Governor Ned Lamont has directed all U.S. and State flags in Connecticut to be lowered to half-staff on Wednesday.