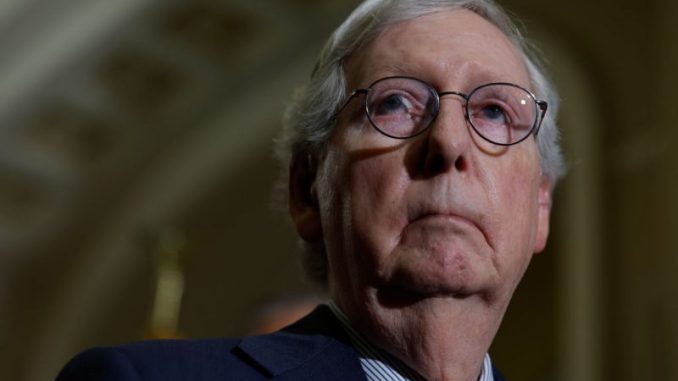 OAN Newsroom
UPDATED 10:07 AM PT – Saturday, November 14, 2022
The scheduled vote for GOP leadership within the Senate is set to move forward, despite a push for postponement.
According to reports on Sunday, Republican Senators wanted to consider the completion of the Georgia runoff, as well as growing party frustrations with Senate Minority Leader Mitch McConnell (R-Ky.) first.
Senators Marco Rubio (R-Fla.), Josh Hawley (R-Mo.), Ted Cruz (R-Texas), Ron Johnson (R-Wis.), Rick Scott (R-Fla.), and Mike Lee (R-Utah) have all called for a delay in the leadership elections.
Regardless, the vote will still be proceed as planned on Wednesday morning.