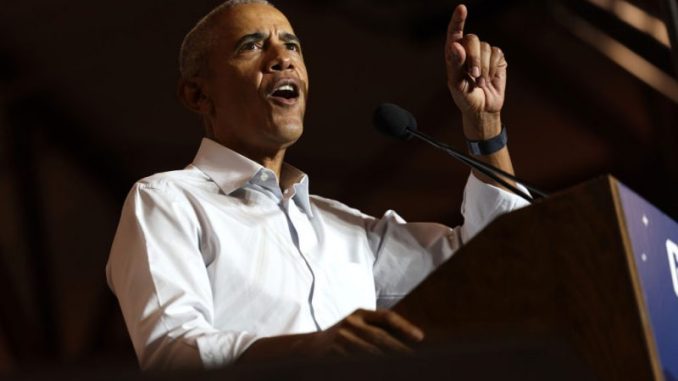 OAN Newsroom
UPDATED 4:34 PM PT – Friday, November 4, 2022
44th President Barack Obama engaged in a back-and-forth shouting match with a heckler during a recent Democrat rally in Arizona.
"I I I … Are you going to start yelling?" Obama said. "Don't start yelling. Don't start yelling. Why do you start yelling?"
The event on Wednesday was interrupted by a member of the audience who reportedly asked Obama about his support for gubernatorial candidate Katie Hobbs (D-Ariz.), who allegedly has a history of discriminating against black people.
Hobbs reportedly fired a black staffer in 2015, causing racial controversy. She was forced to apologize afterward.
Obama appeared visibly irritated with the heckler, telling him to "set up his own rally."
"Don't get distracted," Obama said. "Wait, wait, wait. Hold up. Hold up. Hey, young man. Young man, just listen for a second. You know, you have to be polite and civil when people are talking then other people are talking, and then you get a chance to talk. Set up your own rally."
The former president was also faced with hecklers during a recent rally in Michigan. There, attendees asked him about the U.S. government's role in the Ukraine crisis.