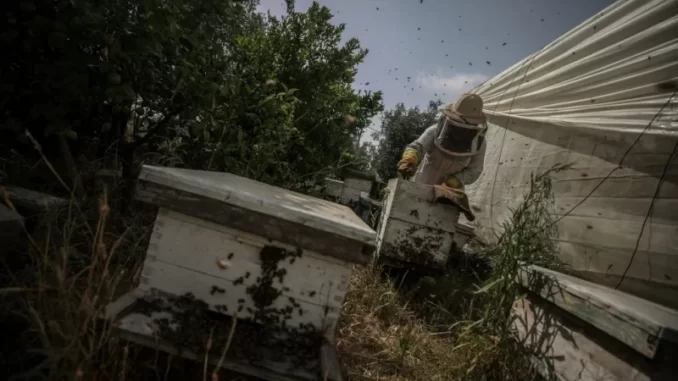 OAN Newsroom
UPDATED 11:11 AM PT – Friday, October 21, 2022
A Massachusetts woman unleashes a hive of angry bees on officers after being served an eviction notice. 
Professional beekeeper Rorie Woods encountered Hampden County sheriff deputies last week in front of her Springfield home. The 55-year-old woman was enraged over the eviction notice and had allegedly smashed open a hive. The agitated bees stung officers and bystanders while the suspect donned her protective beekeeper suit.
Sheriff Nick Cocchi from the Hampden County Sherriff Department made a statement about the unusual attack.
 "This is a very different approach to inflicting harm or disrupting an eviction process. We've never seen this before," Cocchi said. "When she went back there and she unleashed the first beehive, that's when we knew, wow, she's here to do more than just protest and be heard. She's here actually to harm people." 
Authorities announced that one deputy was treated at a local hospital. 
Woods now faces multiple charges, including four felony counts of assault and battery with a dangerous weapon.