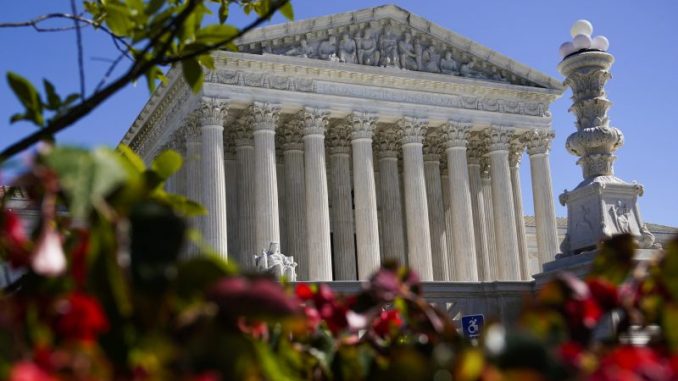 OAN Newsroom
UPDATED 3:53 PM PT – Thursday, October 13, 2022
The Supreme Court has rejected 45th President Donald J. Trump's emergency request to intervene in the Special Master review of documents taken from his Mar-a-Lago estate.
In an unsigned order on Thursday, the Justices declined to consider Trump's bid to include 100 documents marked as classified in the Special Master's review. The order did not incorporate any dissents.
A lower court had ruled that the documents in question were exempt from the Department of Justice's (DOJ) review. The ruling allowed the DOJ to continue accessing the documents as part of their criminal investigation into Trump's handling of government records.
 The former president argued that an appeals court does not possess the jurisdiction to exceed its authority against him. Trump maintains the belief that he may possess the right to safeguard government documents, including the United States' most sensitive secrets rights, because of his past role as president.
Special Master, Judge Raymond Dearie, is tasked with reviewing thousands of records taken from Trump's Florida home. Dearie is deciding whether or not the government can use the documents in the DOJ's case.