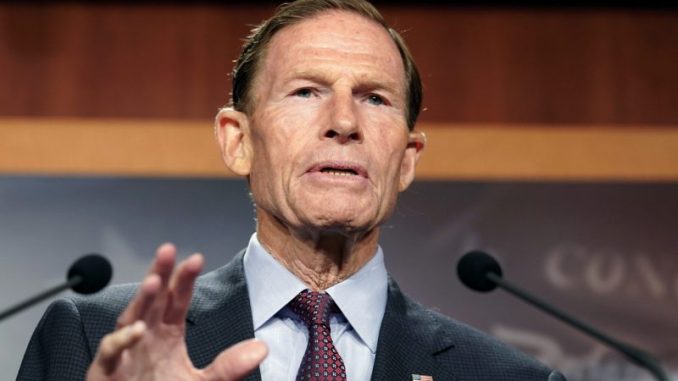 OAN Newsroom
UPDATED 7:00 PM PT – Wednesday, October 12, 2022
President Joe Biden and Democrat lawmakers are threatening to take action against Saudi Arabia after the Organization of the Petroleum Exporting Countries (OPEC+) cut oil production by two million barrels per day.
"We're going to react to Saudi Arabia," Biden said. "And they're doing a consultation when they come back, and we will take action."
On Wednesday, Democrat Senator Richard Blumenthal (D-Conn.) called to freeze U.S. arms sales to Saudi Arabia. This comes as U.S. oil prices are set to surge after the OPEC+'s move.
Earlier this year, the Biden administration pleaded OPEC+ to produce more oil so Democrats could push their green agenda.
However, Riyadh's decision on oil, which was agreed upon with Russia, thwarts the Democrats' whole economic agenda.
"The Saudis need to come to their senses," Blumenthal said. "They have committed a humongous blunder very much against their own economic and security interests as well as ours. The only apparent purpose of this cut in oil supplies is to help the Russians and harm Americans. It was unprovoked and unforced, as an error."
Democrat-proposed legislation would cut all U.S. arms supplies to Saudi Arabia for one year.
However, reports have pointed out that Riyadh has a military cooperation deal with Moscow. It was signed last year. The deal may reduce the possible effects of Democrat threats.