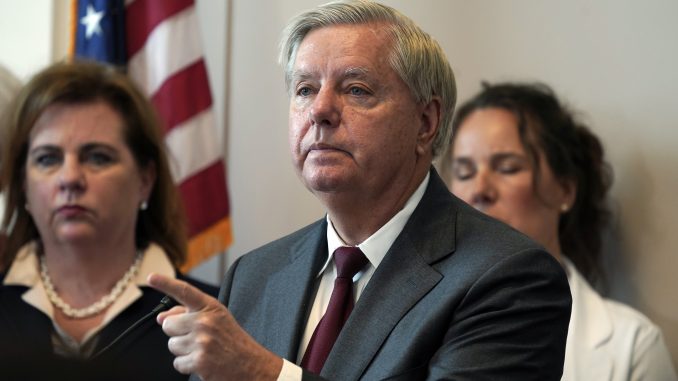 OAN Newsroom
UPDATED 2:36 PM PT – Wednesday, September 14, 2022
White House Press Secretary Karine Jean-Pierre has called Senator Lindsey Graham's (R-S.C.) Bill that would ban abortions after 15-weeks an 'extreme' piece of legislation.
During a press briefing on Tuesday, Jean-Pierre claimed the South Carolina Senator's Bill is "wildly out of step with what Americans believe." The Biden White House official also accused Graham of placing no exemptions for health in his legislation. However, Graham's Bill notably includes exceptions for rape, incest and when the life of the mother is at risk.
Karine Jean-Pierre: "I'm going to quote Lindsey Graham from August 7, 2022, and he said, 'I've been consistent. I think states should decide the issue of marriage and states should decide the issue of abortion.' That's from his own mouth and now he wants to do a national ban." pic.twitter.com/V9W7nWXvVF

— Aaron Rupar (@atrupar) September 13, 2022
Jean-Pierre also sought to cast the White House's advocacy for abortion as progress.
"Republicans in Congress are focused on taking right away for millions, millions of women across the country," Jean-Pierre stated. "While we are fighting for progress, they are fighting to take us back. President Biden and congressional Democrats are committed to restoring the protections of Roe, and they are committed to doing so in the face of continued radical steps by elected Republicans to put personal health care decisions in the hands of politicians instead of women and their doctors." 
Jean-Pierre's attempt to paint Republicans as regressive comes as Senate Minority Leader Mitch McConnell has indicated he is not on board with Graham's Bill.