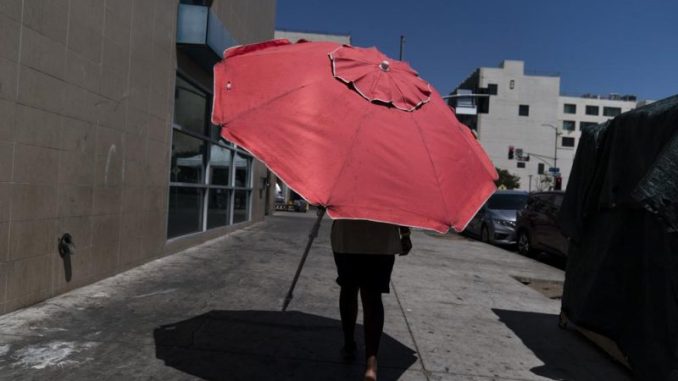 OAN Newsroom
UPDATED 10:08 AM PT – Thursday, September 8, 2022
California Governor Gavin Newsom has continued to ask residents to help reduce strain on the state's power grid amid the current heat wave. On Wednesday, the Democrat held a press conference to address the wavering power grid.
This came after Tuesday's demand for 52,000 megawatts set a record as resident experienced triple digit temperatures. Demand is only expected to climb as high as 78,000 megawatts in the coming years as the state has backed itself into a corner to go completely green by 2045.
"We'll do our part to make sure we never have to go through this again," stated the governor. "And that's the continued transition to more battery storage, to transition to more energy and backup supply, new strategic reserve that we got through the legislature, some $4.2 billion was just passed, will provide an additional 4000 megawatts by 2024."
Newsom confirmed the state's independent system operator has not called for any load reductions. As the governor's energy policies have really put Californians in a bind, one new pilot program could provide relief. One America's Zach Petersen reports.