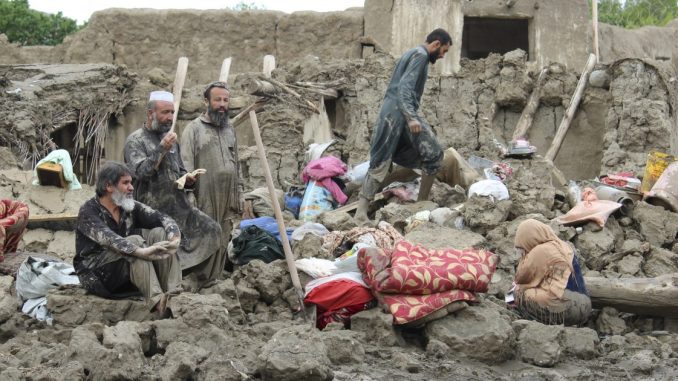 OAN Newsroom
UPDATED 2:06 PM PT – Monday, August 29, 2022
The Taliban is requesting aid from foreign countries in the wake of devastating floods in the region. The death toll in Afghanistan rose to 192 this month. The large number of deaths prompted the Taliban administration to appeal for help from the international community.
The flooding marks the latest in a string of natural disasters. Recent natural disasters include a drought and an earthquake that killed more than 1,000 people in June. Qalandar Ebad, the Minister of the Ministry of Public Health of the Islamic Emirate of Afghanistan spoke on the recent disasters.
"Following the recent earthquakes and floods in the country, we encountered various diseases, the reason for which is the lack of clean drinking water, and other diseases such as pneumonia, which many children are affected by, and the reason is the change in climate and temperature," Ebad said.
The nation has been largely cut off from foreign financial systems ever since the Taliban took control a year ago.