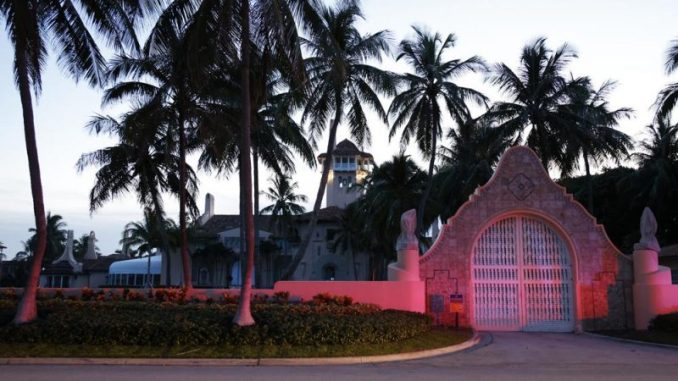 Neil W. McCabe –OAN National Correspondent
UPDATED 8:31 AM PT – Friday, August 12, 2022
(Tallahassee, Fla.) A retired FBI supervisory special agent told One America News that Monday's raid on President Donald J. Trump's Palm Beach, Florida, Mar-a-Lago home was outside the normal paradigms as he knew them for 28 years at the bureau.
Jeff Danik, whose last posting was in the Federal Bureau of Investigation's field office five miles from Mar-a-Lago, said he was stunned by the news of the FBI raid.
"Shock. First thought: I was another great example of the overreach that has been going on, uh, related to issues regarding Donald Trump and his presidency," Danik said.
"There's nothing about the approach to Donald Trump and his presidency, his administration, or any of these potential crimes, that's normal," he said.
"It's so hard to really justify a lot of the things that they do against a normal paradigm," he said. "Seems like there's some kind of agenda that would never apply to anybody else because in the normal world these kinds of things never happened."
Danik, who now works as a Miami-based private consultant, specializing in litigation support services and due diligence reviews, said he was aware of reports that there was an inside source working with the FBI.
It is a big deal to set up an FBI informant for a normal citizen, let alone a former president and active political figure, he said.
"You can't just open a source in the FBI," he said.
"It's a formalized process," he said. "There's a discussion with a prosecutor whose buy-in on the opening of that source is documented."
The paperwork alone is a deterrent, Danik said.
"There's a whole punch list that the document is multiple pages that has to be filled out to open that source, and that as an official source of the FBI," he said.
An easier route is to cultivate a less formal source, he said.
"You can have what's called in the FBI parlance, you can have, and DOJ is called a cooperating witness, which is not an informant—it's just somebody giving information," he said.
The retired G-man said the treatment of Trump is part of America's two-tier criminal justice structure.
"The dual justice system that seems to be going on around us, in plain view," he said.
"We have FBI supervisors falsifying FSA warrants just goes on," he said.
"We have a White House official arrested on misdemeanors in public, Peter Navarro, while the person who almost won governor of the state of Florida, Andrew Gillum, was indicted on multiple felonies recently and allowed two weeks to turn himself into an FBI office," Danik said.
"This is why people say factually, it's not an opinion, factually, there's a double justice system when you've got Peter Navarro in chains, and you've got Andrew Gillum turning himself in, in a $1,000 suit to the FBI office in Tallahassee."