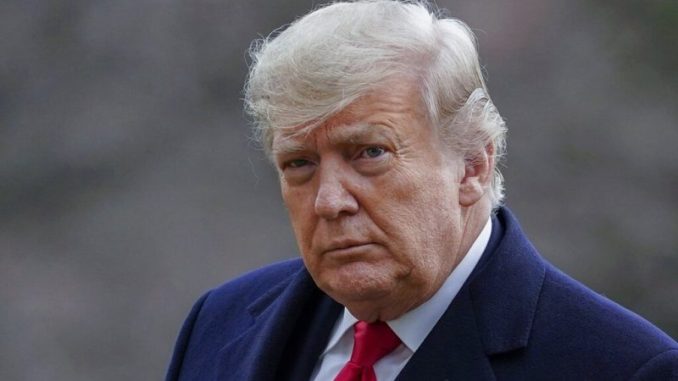 OAN Newsroom
Updated 2:05 PM PT – Tuesday, August 9, 2022
According to reports from The Miami Herald, the Florida judge who signed off on the search warrant that allowed FBI agents to raid former President Donald Trump's Mar-a-Lago home on Monday once represented Jeffrey Epstein's accomplices.
The news organization detailed that Judge Bruce Reinhart had quit his job as a US attorney in 2008 to go work for the disgraced financier. Reinhart represented his plane pilots, his assistant and many others who had ties to Epstein. The Florida judge donated to the campaign of former President Barack Obama as well as to opponents of then-candidate Trump during the 2016 election.

The Monday raid by the DOJ is being labeled as highly political. Many speculated federal agents are looking for something beyond classified White House documents. 

A number of Republicans slammed the FBI by saying its actions are motivated by a political bias. They pointed out that the bureau has protected Joe Biden and his son Hunter Biden from congressional scrutiny.
Hey, @FBI — any interest in Hunter Biden's Laptop?

Asking for a friend of mine that was raided today.

— Kari Lake for AZ Governor (@KariLake) August 9, 2022
The raid of MAL is another escalation in the weaponization of federal agencies against the Regime's political opponents, while people like Hunter Biden get treated with kid gloves. Now the Regime is getting another 87k IRS agents to wield against its adversaries? Banana Republic.

— Ron DeSantis (@RonDeSantisFL) August 9, 2022
Former Trump White House Communications Director, Alyssa Farah Griffin said the FBI raid on Donald Trump's Palm Beach home may turn out to be a major political victory for the former president. In a CNN interview on Tuesday, Griffin said that if the FBI does not find any wrongdoing by Trump after this raid, the 45th President will win more voter sympathy.

"DOJ just handed Donald Trump the Republican nominee, potentially the presidency," she said. "If it's seen as some massive over reach and something incredibly serious, this is a very good day for Donald Trump."
The former President described the raid as political persecution. Republican lawmakers are rallying behind Trump after the raid on his home.