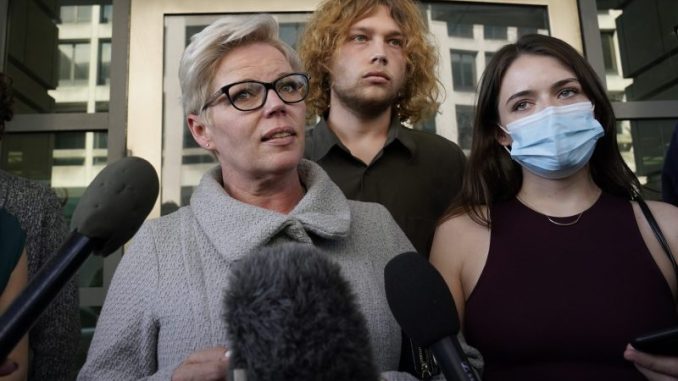 OAN Newsroom
UPDATED 2:20 PM PT – Tuesday, August 2, 2022
Texas resident Guy Reffitt is sentenced to seven years for his part in the US Capitol protest on January 6, which is the longest sentence for a defendant yet. He was sentenced to multiple years behind bars, despite never once entering the Capitol Building.
Back in March, he was convicted of carrying a gun on US Capitol grounds. Prosecutors demanded a 15-year sentence and to designate Reffitt as a terrorist, but the judge refused while citing he never unholstered his firearm.
Reffitt's wife, Nicole, said that she wasn't surprised and asserted that her husband is just the start of political persecution.
"If we allow our country to keep being driven into the ground by the corrupt, evil politicians here in this city, then one day at your kitchen table the FBI is going to come in and tell you that you stood up at the school board meeting and you are now a domestic terrorist," she told the media. "So wake up, America. This isn't just about Guy Wesley Reffitt. This isn't about just 1/6. This is about our liberties being stomped on."
Reffitt was turned in by his son, who accused his father of threatening him and his sister if they went to the police, which the jury convicted Reffitt of doing as well. His has said he absolutely agrees with the verdict.