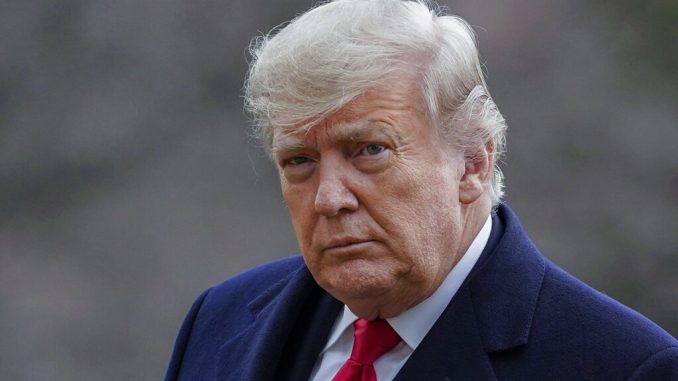 OAN NEWSROOM
UPDATED 5:30 PM PT – Thursday, July 14, 2022
Former President Trump will return to D.C. for the first time since leaving office. Trump is set to headline the America First agenda summit on July 26, but the research institute has yet to release a specific location. The policy summit is invitation only and open to the press. The general public will be able to watch speakers via live stream. Trump will deliver a keynote address at 3 p.m. eastern on day two.
Welcome back to Washington!🇺🇸 pic.twitter.com/0YBv2gKwsW

— America First Policy Institute (@A1Policy) July 14, 2022
A New York Times-Siena College poll released this week found 49 percent of Republican voters said they would back Trump in a GOP presidential primary. The poll showed that he remains popular, but that his hold on the party may not be as strong as it once was.
Shaping up to be an informative event. Great to be part of the AFPI Team. Thanks to all that have volunteered to speak. pic.twitter.com/Bfouyk0VdR

— Keith Kellogg (@generalkellogg) July 14, 2022
Guest speakers and attendees include former senior Trump administration officials Kellyanne Conway and Chad Wolf. Additionally, current members of Congress Kevin McCarthy (R-Calif.), Ted Cruz (R-Texas), Steve Scalise (R-La.), Lindsey Graham (R-S.C.) and many more.
Trump has delivered speeches and held rallies around the country for Republicans running for office over the past year and a half since he left the White House. He departed in January 2021.