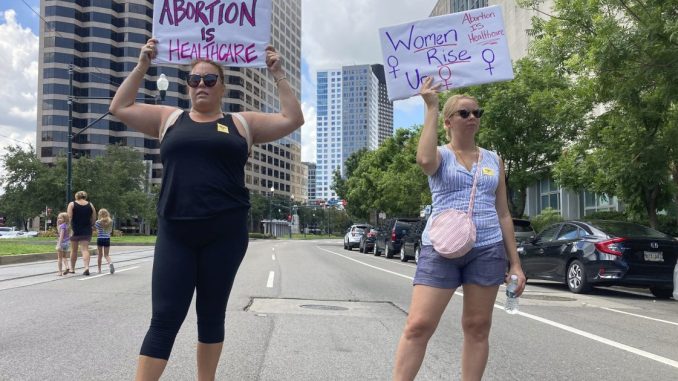 OAN NEWSROOM
UPDATED 3:28 PM PT – Friday, July 8, 2022
Pro-life activists in Louisiana got a huge win in court. On Friday, a state judge said she cannot extend a restraining order on the state's so-called "trigger law" imposed by a judge in New Orleans after Roe was overturned.
The court has denied the request to extend the temporary restraining order in New Orleans. Abortion is again banned in Louisiana.

— Emily Woodruff (@emily_woodruff_) July 8, 2022
The decision came the same day President Joe Biden issued an executive order to protect access to abortion in states where it is still legal and mitigate the potential penalties women seeking the procedure may face after the high court's ruling on June 24.
Abortion rights advocates in numerous states have filed court challenges to laws restricting the procedure. In Mississippi, home of the case that led to the Supreme Court decision, attorneys for the state's sole abortion clinic filed a petition on Thursday asking the state's highest court to temporarily block a new law that bans most abortions. The attorneys made the request on the day the law took effect and two days after a Mississippi judge rejected the same request.
Legal experts said this gives the state a green light to enforce its near-total abortion ban. However, Louisiana's Attorney General Jeff Landry lamented that judges are punting the decision to other districts.
"If they continue to operate, they do so under their own risk," Landry said.
Speaking after the court hearing today, @AGJeffLandry tells people who disagree with Louisiana's abortion ban that they can move to another state pic.twitter.com/UFbdc3q3qG

— Sam Karlin (@samkarlin) July 8, 2022
Landry went on to vow that he will fight legal challenges to the state's abortion ban in any court he's sent to. He added that if residents don't like that law they can urge their state representatives to change the law or move to another state.