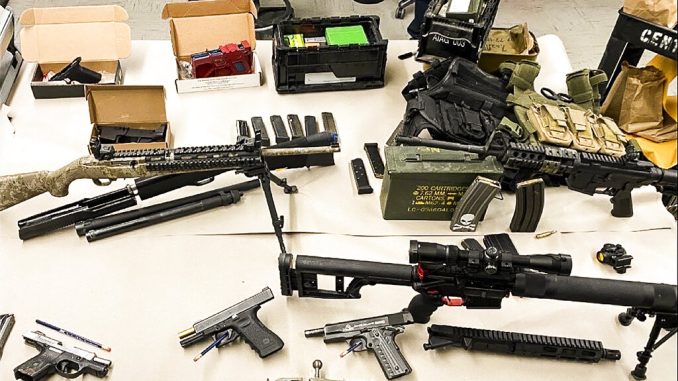 OAN NEWSROOM
UPDATED 4:44 PM PT – Friday, June 24, 2022
Disgraced actor Ezra Miller is reportedly housing a young mother and her children at a farm in Vermont. According to the Rolling Stone Thursday, the children's father accused Miller of hosting the 25-year-old mother and her three children aged one to five since April.
"I got a bad feeling in my stomach," the dad told Rolling Stone. "I want to go get my kids, they mean the world to me."
Sources said they're staying on the actors 96 acre farm. They claimed guns and marijuana are easily accessible. Video from April that was reviewed by Rolling Stone confirmed that at least eight assault weapons, rifles and handguns were seen lying around the living room. They also observed weapons propped up next to a pile of stuffed animals.
Rolling Stone also spoke to the mother who said the two met in Hawaii and Miller helped the family escape her "violent and abusive ex." According to Hawaii Court records, the mother pursued one domestic abuse case against the father in 2021. Both parties failed to make a court appearance and the case was terminated. The father denied all abuse allegations.
"They may have firearms for self-defense purposes, but they are stored in a part of the house that the children never go in," she stated. "My kids are able to relax more into their healing because of the safety and nurturing Ezra has been providing for them."
In June 2022, an incident took place where a mother and her 12-year-old child were granted a temporary harassment prevention order against Miller in Massachusetts. The order was put in place for alleged inappropriate behavior. The young mother's parents voiced that they are worried about their daughter and believe she is being held against her will.
"We're concerned about our daughter's safety and want her to get out of this situation," said her mother. "We're worried about all the worst case scenarios. Miller is on the run with my child."
The young mother expressed that the 29-year-old has "provided a safe environment" for her kids and it has been a "healing heaven".