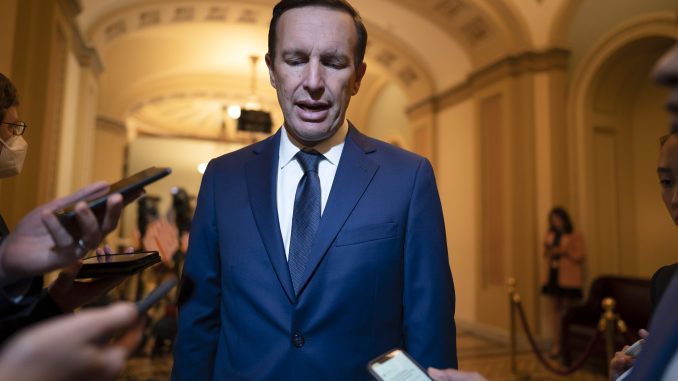 OAN NEWSROOM
UPDATED 6:50 PM PT – Thursday, June 23 2022
The US Senate advanced the bipartisan gun reform bill clearing the way for its full approval by the end of this week. The senate voted 65 to 34 on Thursday, to break a filibuster on the "Bipartisan Safer Communities Act" despite concerns it may violate the Second Amendment.
"This bipartisan gun safety legislation is progress and will save lives," said Democratic Senate leader Chuck Schumer (D-N.Y.). "While it is not everything we want, this legislation is urgently needed."
The last significant federal gun control legislation was passed in 1994. It banned the manufacture for civilian use of assault rifles and large capacity ammunition clips.
The bill will increase background checks for gun buyers under the age of 21. It also closes legal loopholes in buying firearms and will provide funding for mental health programs and security in schools. The blueprint will also call for funding to incentivize states to implement "Red Flag" laws to remove firearms from people considered a threat.
As the extremist Roberts Court strikes down gun-safety measures—it's urgent for us to act at every level of government

Today, we'll finally take steps to loosen the gun lobby's grip and pass a law that'll save lives

And we'll keep working—More must be done to fight gun violence pic.twitter.com/wO3JGnP5bk

— Chuck Schumer (@SenSchumer) June 23, 2022
This comes as the Supreme Court ruled to expand gun rights the same day, allowing American's to carry firearms in public for self defense. However the National Rifle Association,  rejected the deal.
"We will oppose this gun control legislation because it falls short at every level," the NRA said in a statement. "It does little to truly address violent crime while opening the door to unnecessary burdens on the exercise of Second Amendment freedom by law abiding gun owners."
Proponents of the bill hope to get it passed before this weekend just ahead of the July recess.