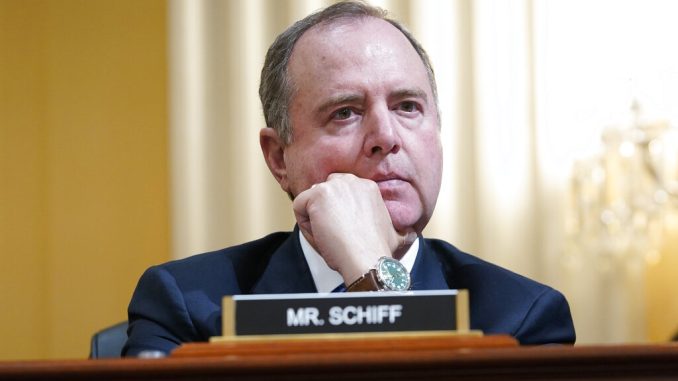 OAN NEWSROOM
UPDATED 1:35 PM PT – Monday, June 13, 2022
Rep. Adam Schiff (D-Calif.) has claimed the Democrat-controlled January 6 Committee could come up with criminal charges against former President Donald Trump. The California Democrat alleged Sunday that he has "very powerful" evidence that Trump was responsible for clashes at the US Capitol.
"And we'll be presenting what we've found," Schiff told reporters. "I don't want to predetermine or prejudge the strength of what we will show you. We'll show you what we've been able to determine."
This comes despite Trump saying he offered to deploy 20,000 National Guards ahead of the protest, but House Speaker Nancy Pelosi (R-Calif.) rejected his offer. Republicans have said Trump's impeachment failed back in 2020 despite Schiff's similar claims of "powerful evidence" at the time.
"Well I don't think we learnt anything new," said Rep. Jim Jordan (R-Ohio). "I mean, we already knew that they want to get rid of the electoral college, they want to make it so that President Trump can't run in 2024…I don't think we learned anything new, even with hundreds of witnesses, thousands of hours of testimony, no ability for Republicans to do any type of cross examination."
— Rep. Jim Jordan (@Jim_Jordan) June 12, 2022
Trump has also criticized the latest January 6 show trial, while asserting that it's led by a gang of "political thugs" pursuing partisan goals.