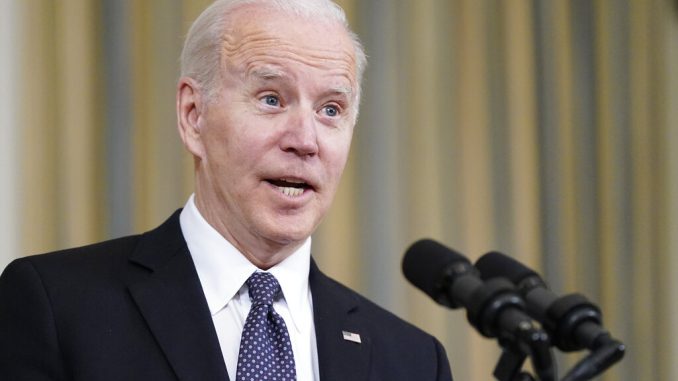 OAN Newsroom
UPDATED 7:19 AM PT – Tuesday, March 29, 2022
President Joe Biden unveiled a $5.8 trillion budget proposal for 2023 with a record increase in taxes. The White House released the budget proposal on Monday while asserting it's an attempt to ensure "fiscal responsibility, safety and security" at home and abroad.
The 2023 budget would spend billions of dollars on security programs in Europe and Ukraine while also allocating $773 billion to the Pentagon. It would also increase taxes on wealthy Americans, which economists believe will further discourage investment and hinder economic growth.
"This is un-American, this idea," stated Venture investor Kevin O'Leary. "It's fundamentally against 60 percent of the economy where the companies I fund, the men and woman who create family businesses are vehemently opposed to this regardless of what side of the aisle they're on."
Biden absurdly claims his administration has "reduced inflationary pressures."

Biden's historic inflation crisis has been going on for nearly a year. pic.twitter.com/wXkqiBKhql

— RNC Research (@RNCResearch) March 28, 2022
"It's un-American that's what it is," O'Leary continued. "And I can predict this, not that I want to get into politics, Biden is going to get decimated in the midterms."
Biden's new budget would also allocate $26 billion to NASA, which is an 11 percent increase from fiscal year 2022. Meanwhile, members of the GOP in both chambers of Congress issued dire warnings against this proposal.
One America's Chief White House Correspondent Chanel Rion has more on the new budget and the controversy now surrounding it.