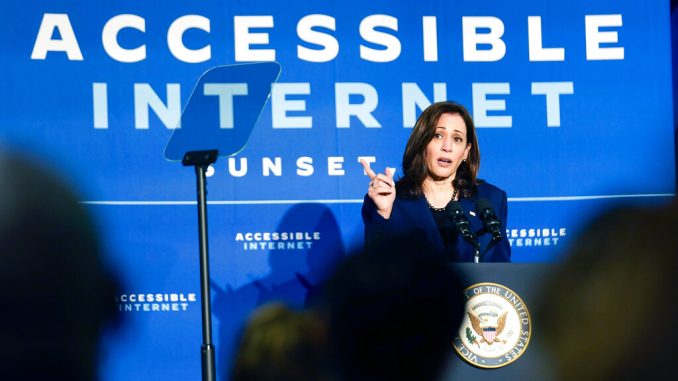 OAN Newsroom
UPDATED 10:16 AM PT – Tuesday, March 22, 2022
A recent public appearance by Vice President Kamala Harris is raising further questions of incompetence in the Biden administration. While speaking at a library in Sunset, Louisiana on Monday, Harris attempted to address the importance of broadband internet access to improve education in the state.
However, she appeared to struggle with her prepared remarks. At one point during her speech, Harris repeated the same phrase at least three-times, which left the audience wondering what her message really was.
I am constantly reminded of Churchill when I hear her speak. It is uncanny. https://t.co/pxQih0XmtE

— Derrick Van Orden (@derrickvanorden) March 21, 2022
Harris was trying to promote Joe Biden's plan to spend $277 million to widen internet access out of his $1.5 trillion spending bill.