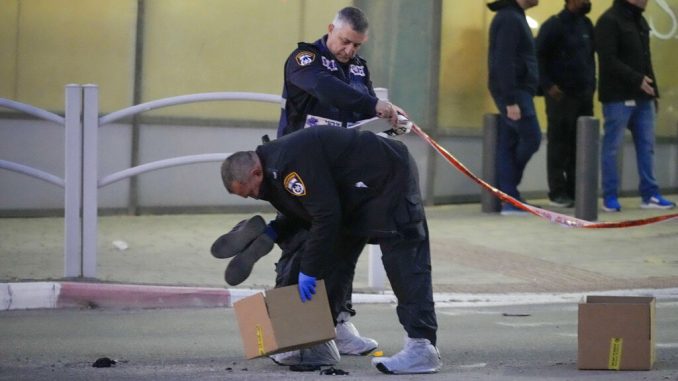 OAN Newsroom
UPDATED 2:07 PM PT – Tuesday, March 22, 2022
A knife-wielding Palestinian man went on a violent rampage in Southern Israel, killing three people and seriously injuring at least two others.
BREAKING: Four Israelis have been killed in a stabbing attack in the southern Israeli city of Beersheba.

— Avi Mayer (@AviMayer) March 22, 2022
According to Israeli security officials, the attacker rammed his car into a cyclist in the city of Beersheba earlier Tuesday after which he stabbed four other people. He was identified as a 34-year-old Arab man from a nearby settlement.
Authorities said the assailant had a criminal record and had spent four-years in prison for attempting to join the Islamic State back in 2015. This is the deadliest attack in Israel in several years.
"Five casualties were brought here, three of them were in critical condition and after resuscitation efforts by multiple teams we unfortunately had to determine their deaths," stated Dr. Dan Schwartzfox, Deputy Director of Soroka Medical Center. "Two other victims in their 40s arrived in critical but stable condition." 
This terrorist just stabbed two innocent people to death and wounded others in Beersheba, Israel. Thankfully a passer-by neutralized him before he could inflict more carnage. Palestinian Islamic Jihad has already praised the terror attack. pic.twitter.com/3LobGe2txO

— Avi Kaner ابراهيم אבי (@AviKaner) March 22, 2022
Authorities also described the incident as a "nationalistically motivated terror attack."