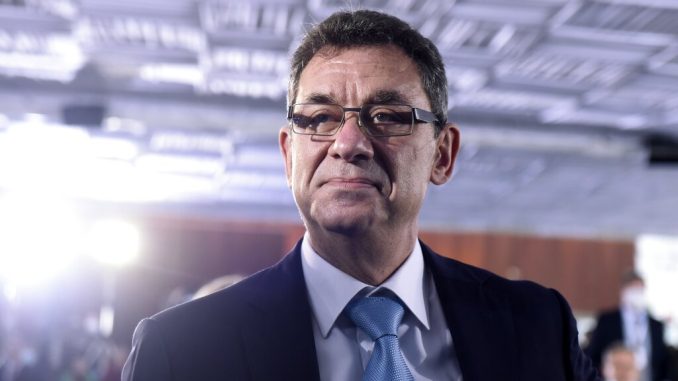 OAN Newsroom
UPDATED 8:13 AM PT – Monday, March 14, 2022
The CEO of Pfizer, Albert Bourla, believes Americans will have to prepare for getting an annual booster shot the same as the flu. He said a fourth dose of the coronavirus vaccine will be necessary.
During an interview on Sunday, Bourla affirmed that just like the flu shot, the vaccine could become a yearly occurrence for Americans.
"Right now, the way that we have seen, it is necessary a fourth booster right now," he stated. "The protection that you are getting from the third, it is good enough, actually quite good for hospitalizations and deaths. It's not that good against infections. It doesn't last very long, but we are just submitting those data to the FDA and then we will see what the experts also will say outside Pfizer."
The CEO said Pfizer is working diligently to make a vaccine that can protect against all variants for at least a year. Bourla reiterated this during this interview. His comments came after mixed messaging regarding Pfizer and Biontech's third booster shot as well as the FDA's expanded use of a single booster dose to kids ages 12-to-15 in January.
In the meantime, Bourla said the industry, CDC and FDA must better coordinate in order to prevent further confusion amongst the American people.