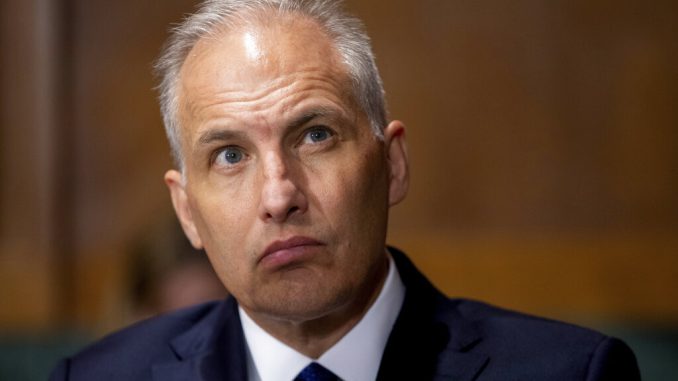 OAN Newsroom
UPDATED 11:05 AM PT – Friday, February 25, 2022
Joe Biden's Justice Department ended a Trump-era program that countered Chinese espionage against the United States. This week, the DOJ said the 45th president's China Initiative was not broad enough and claimed it created a climate of fear among Asian Americans.
The China program, launched by Donald Trump's administration in 2018, was established to prevent China's theft of U.S. trade secrets, hacking and undue influence on U.S. education as well as politics.
However, Assistant Attorney General Matthew Olsen seems more concerned it depicts the department as racist instead of keeping the focus on combating threats from the Chinese Communist Party.
"But by grouping cases under the China Initiative rubric, we helped give rise to a harmful perception that the Department of Justice applies a lower standard to its investigation and prosecution of criminal conduct related to that country," Olsen explained. "Or that we in some way view people with racial, ethnic or familial ties to China differently."
The decision comes in response to a request by far-left activists who say the China initiative was "unfairly targeting Chinese culture and heritage." However, some national security experts are worried the pullback could threaten the ability for the U.S. government to counter some of the Chinese government's activities in the states.