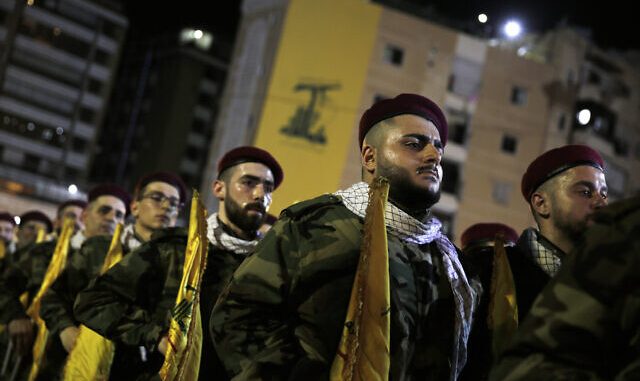 OAN Newsroom
UPDATED 9:53 AM PT – Wednesday, January 19, 2022
The U.S. Treasury imposed new sanctions on Lebanese-based terror-group Hezbollah over its ongoing destabilizing activities.
Treasury Targets Corruption in Lebanon | U.S. Department of the Treasury https://t.co/wKpYNygu7t

— U.S. Embassy Beirut (@usembassybeirut) November 6, 2020
On Tuesday, the Treasury's Office of Foreign Assets Control blacklisted three Lebanese businessmen and a company called Dar al Salam for Travel & Tourism. According to officials, these entities have served as "financial facilitators" aiding and abetting Hezbollah's terrorist activities.
The sanctions come ahead of a cabinet meeting in Beirut next week, which Hezbollah's political wing said it will boycott. Lebanese officials have said Hezbollah's actions are not helpful.
"We reached an understanding with Hezbollah (in 2006), not with Amal," said Gebran Bassil, leader of the Free Patriotic Movement in Lebanon. "When we discover that the one making decisions in (this alliance) is Amal, it is our right to reconsider. It is understandable why Americans want to corner Hezbollah, but it is not understandable why (Hezbollah) wants to corner themselves, and force people there with them."
The Treasury added, Hezbollah financiers exerted undue influence on Lebanon's politics, which extends a political crisis in the country and encourages extremist groups.