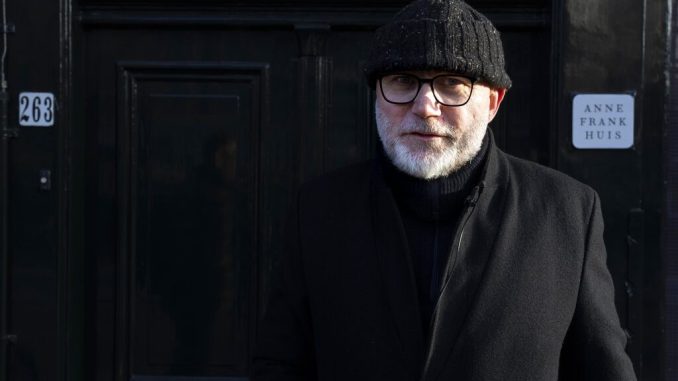 OAN Newsroom
UPDATED 10:52 AM PT – Tuesday, January 18, 2022
A cold case investigation into the betrayal of Anne Frank has identified a possible suspect. The team behind the investigation, lasting six years, found circumstantial evidence pointing to a Jewish notary named Arnold Van Bergh as the one responsible for Frank's arrest. Their evidence is a note from Frank's father, which named Van Bergh as their betrayer.
"The scenario is that the notary Arnold Van Den Bergh, well known in Amsterdam, handed over lists of people in hiding, explained Pieter Van Twisk, a researcher and investigative team member. "And on that list was the address 263 Prinsengracht. The home of the annex."
The findings caused a stir with many researchers remaining unconvinced about the validity of the team's conclusions. Skeptics pointed to the circumstantial evidence of Van Bergh's involvement as grounds to remain open about the case.
"The name of Anne Frank is not someone, it is the icon of the Holocaust," said historian Erik Somer. "And if you are going to blame someone, you have to prove more then 100 percent that you are right. And in this case, you have to take some reservation in making your conclusion. I think that is important to point out."
Among those who are skeptical of the investigation's results is the director of the Anne Frank Museum. Ronald Leopold, who was not involved in the team's investigation but did allow them access to the museum's archives.
"No, I don't think we can say that the mystery has been solved now," said Leopold. "It's an interesting theory that the team came up with. I think they came up with a lot of interesting information, but I also think there are still many missing pieces of the puzzle and those pieces need to be further investigated in order to see how we can value this new theory."
The results of the team's investigation will be published in a book titled "The Betrayal of Anne Frank" this week.