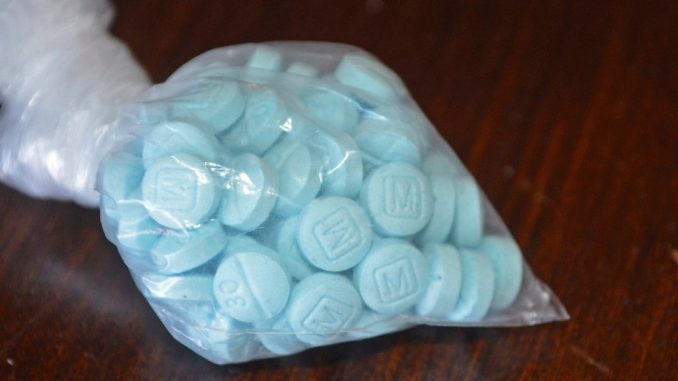 OAN Newsroom
UPDATED 10:17 AM PT – Tuesday, January 18, 2022
A school in Hartford, Connecticut remains closed on Tuesday after fentanyl contamination and a student's death. On Monday school officials at the Sport and Medical Sciences Academy said testing did not meet the standard and the decontamination process on campus must be repeated.
This decision came after a 13-year-old student died in the hospital on Saturday of a fentanyl overdose after coming in contact with the drug during school last week. Mayor Luke Bronin said police officers will continue to investigate how students got a hold of such a large quantity of the drug.
At least 40 bags of fentanyl, which is 50 times stronger than heroin, were found across the school campus. Police officers believe another student gave the seventh grader the drug. This comes as health officials become increasingly concerned that teenagers are being targeted as criminals often disguise fentanyl pills as other drugs.
While speaking during an interview, the Vice President of Hartford Healthcare Addiction Services, Dr. J. Craig Allen, weighed in on the matter.
"These drugs that capture and hijack that system, this experimentation which 20, 30 years ago was 'oh smoked a cigarette' or 'he drank a beer, let's talk to him about it' — it can kill you now," explained the physician. "The rules have changed and that's a tragedy."
Meanwhile, Hartford Public Schools Superintendent Dr. Leslie Torres-Rodriguez said counseling is being offered for students and staff.
Today, I sent a message to all our families that provided additional resources to help with supporting their child through grief and loss. I ask that everyone keep the family and the entire school community at SMSA in their thoughts and prayers. https://t.co/nBJDgUHO94

— Dr. Leslie Torres-Rodriguez (@HartfordSuper) January 16, 2022
The Hartford Public school will remain closed until no fentanyl detected inside the building. This comes at a time when authorities are seizing record numbers of fentanyl with numbers doubling at the border from 2020 to 2021.