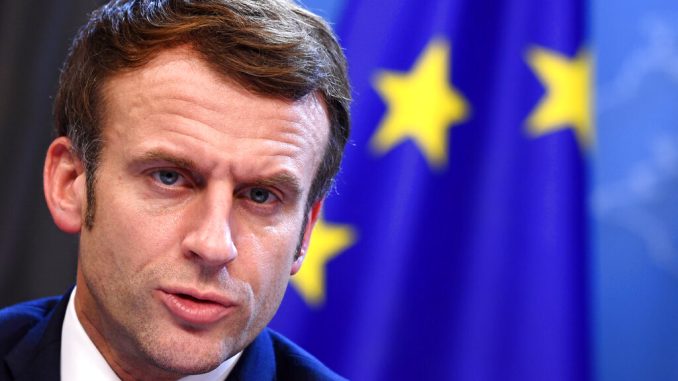 OAN Newsroom
UPDATED 10:35 AM PT – Wednesday, January 5, 2022
French President Emmanuel Macron declared the remaining 5 million unvaccinated Frenchmen are no longer citizens. While increasing his rhetoric against citizens who make medical choices for themselves, he said he wants to "piss them off."
Macron also promised to fight over the issue until everyone is vaccinated in the country and called it his strategy. The French president has no power to revoke citizenship in reality, but his comments still rubbed many the wrong way. This particularly included center right presidential candidate Valerie Pecresse who commented on matter.
"I was outraged by the president's comments, she stated. "I was outraged by his comments because that's not all he said. He also meant that the unvaccinated are not citizens, and it's not up to the president to pick and choose who among the French are good or bad."
France has had movement passes since August requiring proof of vaccination or negative test to enter most indoor spaces. The country is now looking to remove the negative test allowance.
The citizens of Paris, France, kick off the new year the way they spent much of the old: By taking to the streets against Macron's draconian vaccine pass regime and the COVID tyranny that has beset Europe, in protests that have now lasted over six months.pic.twitter.com/sDFaix2j9Q

— Michael P Senger (@MichaelPSenger) January 1, 2022
Despite an estimated 90 percent of Frenchmen aged 12 and over having been vaccinated, cases reached record levels amid the latest surge.