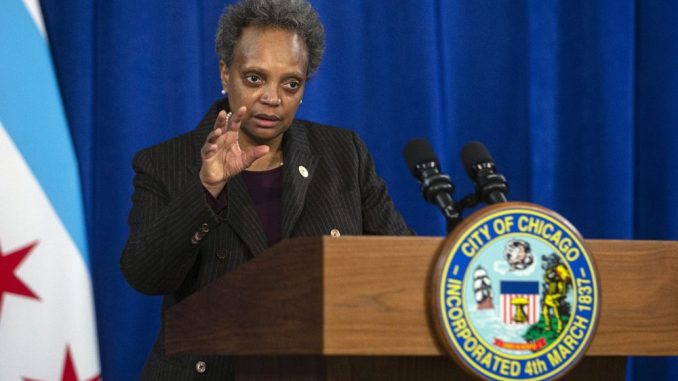 OAN Newsroom
UPDATED 11:28 AM PT – Tuesday, January 4, 2022
Chicago Mayor Lori Lightfoot appears to be placing the blame for the city's high crime rates on the courts and prosecutors.
In an interview with CNBC on Monday, Lightfoot accused the city's judicial system of contributing to Chicago's' rising crime. She claimed prosecutors weren't doing enough to keep violent offenders off the street.
Chicago: 797 homicides
Philadelphia: 562 homicides
New York City: 485 homicides
Los Angeles: 392 homicides
D.C.: 227 homicides
St. Louis: 192 homicides

America has a crime pandemic and Democrat cities are focused on arresting the maskless & unvaccinated.

— Lance Gooden (@Lancegooden) January 2, 2022
This comes as Chicago saw a record 797 homicides under Lightfoot's watch in 2021, which is the most of any U.S. city and the highest figure nationally in more than 25 years.
"We've got to do more to push our courts and our prosecutors to hold dangerous violent people accountable," stated the Chicago mayor. "We have 2,300 dangerous violent people, people charged with murder, attempted murder, kidnapping and the like, that are out on bond. That makes no sense whatsoever. And what it does is destabilizes and makes our community less safe. So, I'm going to keep pushing our county partners, who control the courts and the jail and the prosecutor, to step up and do their part."
Lightfoot also called on residents and community leaders to do their part to curb crime in stating everyone has to have ownership over community safety.