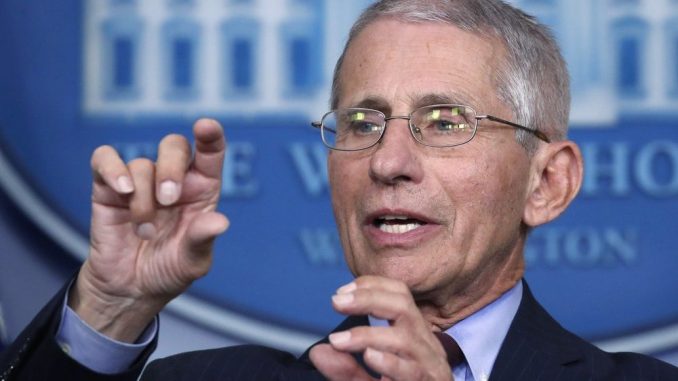 OAN Newsroom
UPDATED 7:56 AM PT – Monday, December 20, 2021
The American Institute for Economic Research (AIER) revealed an alleged smear campaign against anti-lockdown scientists by the National Institutes of Health (NIH).
The group claimed to have obtained NIH emails from October 2020 that show the agency's director, Francis Collins, was calling anti-lockdown scientists "fringe epidemiologists." Collins also told Anthony Fauci he wanted "a quick and devastating published take down" of their reports.
Those scientists are Martin Kulldorff of Harvard University, Sunetra Gupta of Oxford and Jay Bhattacharya of Stanford who all faced severe media attacks over the past year. Fauci responded to Collins by highlighting media hit pieces that targeted anti-lockdown scientists.
Meanwhile, former FDA commissioner and now Pfizer board member Scott Gottlieb is dispelling the latest fears about Omicron variant. In an interview Sunday, he said hospitalizations with COVID-19 have reduced by 30 percent relative to cases in South Africa where Omicron originated.
"There's no indication that it causes more severe illness, what we've seen in South Africa in particular, is a decoupling between the cases and hospitalizations," Gottlieb explained.
The doctor stressed the number of Omicron cases is likely higher than reported, meaning the hospitalizations-to-cases ratio is ever lower. Gottlieb said there's no reason for panic or harsh restrictive measures due to Omicron.
"And more severe cases requiring ICU admissions are down 80 percent relative to past waves in cases versus ICU admissions, so it does appear to be a less severe illness," the doctor explained further. "Now, a lot of people believe, including myself, that the reason why it's manifesting as a less severe illness is probably because we have baseline immunity in the population. Probably around 80 percent of Americans and 90 percent of South Africans have some level of immunity, either from prior infection or through vaccination."
Gottlieb stressed humanity has likely almost reached "baseline immunity" to COVID-19, although the number of cases may increase in the coming four-to-six-weeks.