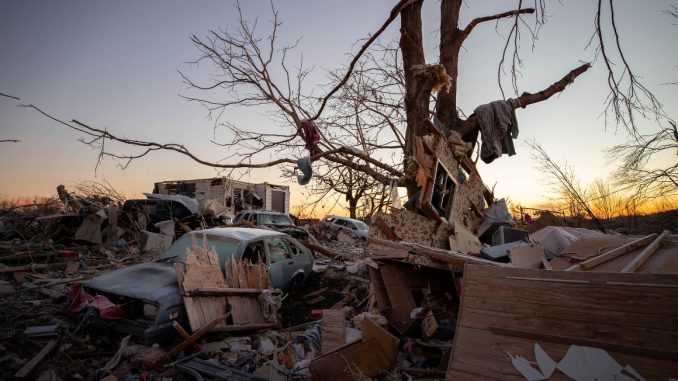 OAN Newsroom
UPDATED 9:11 AM PT – Tuesday, December 14, 2021
Joe Biden is set visit Kentucky to survey the damage from multiple tornadoes, which left at least 74 people dead and thousands without power. He will be in the Bluegrass State on Wednesday and said his administration's top priority is to make sure all survivors are pulled out of the rubble.
Biden noted, he will also direct officials to install COVID-19 booster shot sites in tornado damaged areas. He stressed federal officials will stay as long as it takes.
"I have the entire federal team, not just the folks going in and making sure we're not leaving people still breathing under debris; that's the immediate, immediate, urgent, urgent thing," he explained. "And just to get food, water, to people who don't have it…but number two, there's a whole range of things including the virus."
Biden went on to say he will visit the Army installation at Fort Campbell for a briefing on the storm before continuing to Mayfield and Dawson Springs to inspect damage.