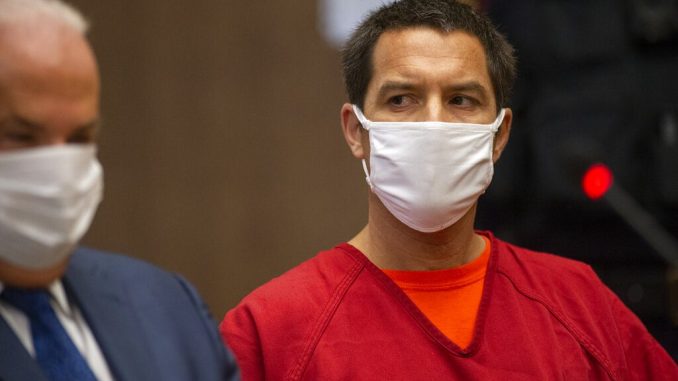 OAN Newsroom
UPDATED 6:00 PM PT – Wednesday, December 8, 2021
Scott Peterson will spend life in prison without parole after his death sentence was overturned.
The convicted murderer was resentenced in a San Mateo court on Wednesday. Peterson has spent more than 15 years on death row for killing his wife, Laci, and unborn son, Connor, in 2002.
The California Supreme Court reversed his death sentence last year after it was determined prospective jurors were incorrectly dismissed because of how they answered questions regarding the death penalty.
During Wednesday's hearing, Laci Peterson's mother said Scott has never showed any remorse, grief or sorrow for his slain wife and unborn son. Laci's family was overwhelmed with emotions, while Peterson sat in attendance showing none.
"Laci's dead, Scott, because she loved you. She trusted you," said Sharon Rocha, her mother. "And she believed in you, and you betrayed her, and your son, and everybody else."
Meanwhile, Peterson has continued to maintain his innocence all these years.
Laci Peterson disappeared from her home on Christmas Eve in 2002, at eight months pregnant. Scott was arrested upon the discovery of Laci and her unborn son's remains were found ashore on the San Francisco Bay in April of 2003.