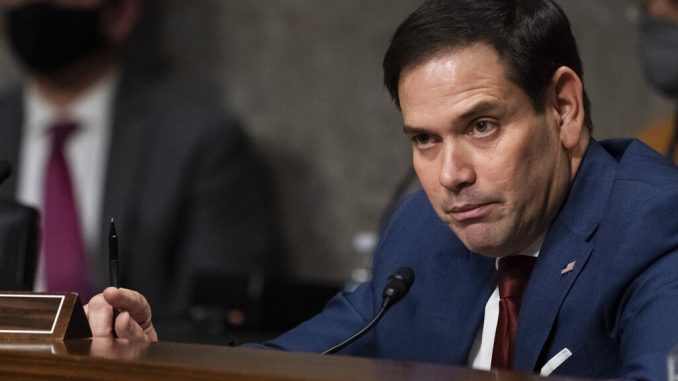 OAN Newsroom
UPDATED 8:21 AM PT – Wednesday, December 8, 2021
Sen. Marco Rubio (R-Fla.) has called on Airbnb to delist rentals in China's Xinjiang region over the ongoing genocide of the Uyghur minority there. In a letter to Airbnb CEO, Brian Chesky, the Florida senator said the company has property listings on land that belongs to the Xinjiang Production and Construction Corps, or XPCC.
Rubio pointed out that Airbnb's business directly benefits a Chinese government agency that's running concentration camps for Uyghurs. The senator added, the U.S. must increase economic pressure on the Chinese Communist Party.
"There are major American corporations who are either witting or unwittingly lobbyists on behalf of the official narratives and policy preferences of the Communist Party of China, and the reason is pretty simple," Rubio stated. "And that is they go to them and say 'if you want to continue to have access to our marketplace, if you want to continue to be able to sell things here…then we expect you to go talk to your [quote-on-quote] friends in American and get them to back off.'"

Rubio also points out the XPCC is under U.S. sanctions imposed by 45th President Donald Trump. This bans U.S. companies from doing business in Xinjiang. The senator added, Airbnb must comply with existing U.S. sanctions on China.