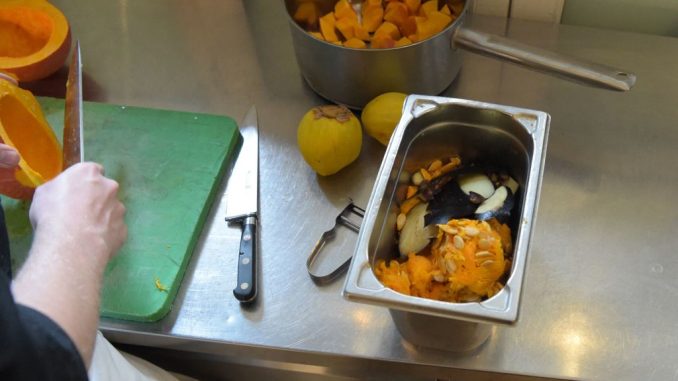 OAN Newsroom
UPDATED 5:00 PM PT – Wednesday, December 8, 2021
California is slated to begin enforcing a new food recycling law aimed at reducing greenhouse gas emissions.
According to reports on Wednesday, starting in January local governments and entities that collect trash will be required to have food recycling programs in place. Residents in single-family homes and apartments will receive countertop food waste bins that can hold scraps for a day or two before they're dumped in green waste bins.
According to the Environmental Protection Agency, about 40 percent of food is wasted in the U.S. In addition, 15 percent of the nation's methane emissions are created once that food ends up in landfills.
Composting isn't hard. We break down the simple steps to transform your food and yard waste into valuable compost. Try it yourself! #HealthySoilsWeek #HSW2021 https://t.co/ZzXUZkAphv pic.twitter.com/SizCdKMQtL

— CalRecycle (@CalRecycle) December 7, 2021
"This is Senate Bill 1383. It was passed in 2016 and the goal of the bill is to actually reduce methane emissions and other short-lived climate pollutants," said Ned Spang. "Now, methane is released when we put organic waste into landfills. So, that's the portion that I'm looking at because a lot of the organic waste that we put in landfills is actually food waste."
The move is expected to raise trash collection fees in many places as local governments spend funds to create new composting facilities.