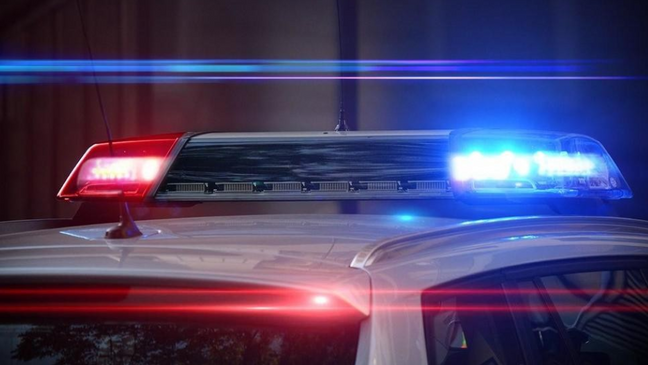 OAN Newsroom
UPDATED 7:35 PM PT – Wednesday, December 1, 2021
An off-duty Arizona police officer has been fired after fatally shooting a disabled man in a wheelchair for allegedly shoplifting from a local Walmart. Officer Ryan Remington was terminated for excessive use of force on Wednesday after firing nine rounds at 61-year-old Richard Lee Richards on Tuesday, leaving him dead at the scene.
An officer at the scene said authorities asked Richards for a receipt, but allege he pulled out a knife instead, saying "here's your receipt." The incident was recorded on Remington's body camera, showing the suspect entering a neighboring Lowe's store before things turned deadly.
After following the suspect to his car alongside Remington, a Walmart employee claims Richards said "if you want me to put down the knife, you're going to have to shoot me." Moments later, Remington was seen on the ground handcuffing Richards, even though he was already dead.
The Tucson Police Chief said Remington's actions were a clear violation of the department's policies and some officials have questioned why Remington, who was a four-year veteran of the department, used a gun instead of a taser. Remington's attorney added his client didn't use a taser because he didn't feel it was "the proper spread to deploy it with the wheelchair between him and Richards."
An evidence expert weighing in on the shooting said the most shocking part of the incident was how a weapon was used in the first place, considering the victim's condition.
"I'm actually surprised that they even had their guns out of their holster," said Evidence Specialist Scott Roder. "He obviously wasn't going anywhere in a hurry in his condition, so we certainly do not have a flight risk. I don't know how much damage someone could do in that situation."
Meanwhile, the officer's attorney said the video footage released only shows about 20 percent of what happened Tuesday night, but the case is currently under review by the Pima County Attorney's Office.
Warning: Video Content Contains Graphic Footage
🚨WARNING: GRAPHIC FOOTAGE🚨

Officer Ryan Remington fired nine shots and killed Richard Lee Richards, 61, as he rolled his motorized wheelchair toward the entrance of a Lowe's in Tucson. He then tried to handcuff him as he lay dead on the ground. pic.twitter.com/wu5a43F5fT

— Natasha ⚯͛ (@ndelriego) December 1, 2021