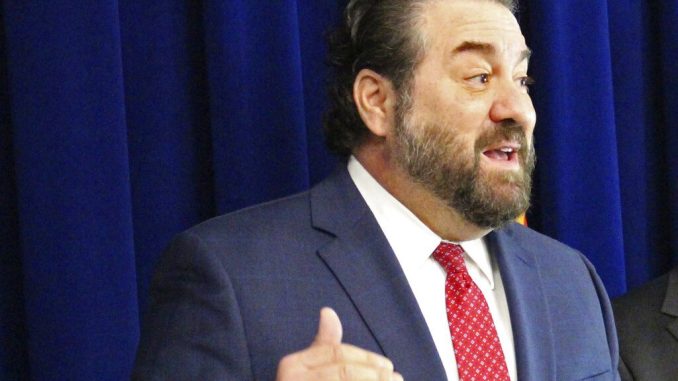 OAN Newsroom
UPDATED 9:04 AM PT – Thursday, November 11, 2021
Arizona Attorney General Mark Brnovich has filed a lawsuit against the Biden administration's vaccine mandate.
Today the Eighth Circuit expedited our coalition's lawsuit against the president's unconstitutional OSHA COVID-19 vaccine mandates.

Our office will continue to help lead the fight to protect Americans' liberties against Biden's unprecedented overreach.

— Mark Brnovich (@GeneralBrnovich) November 10, 2021
During an interview Wednesday, Brnovich announced the state's lawsuit and voiced concerns over the mandate. He noted, the Biden administration is trying to micro-manage the lives of American workers.
"Our U.S. Constitution can't be masked, can't be distanced and it should never be canceled," stated the Arizona Attorney General. "And that's what the Biden administration is essentially trying to do. They're using this COVID crisis in order to take unprecedented power that the federal government doesn't have."
Brnovich said the far-left is not only forcing vaccination, but pointed out they want to "define, defame and shame anyone who disagrees with them."