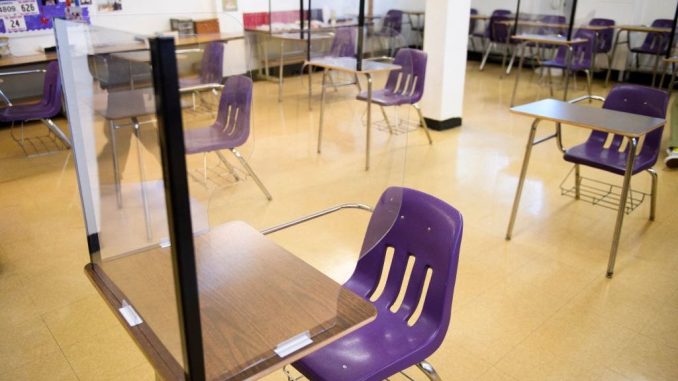 OAN Newsroom
UPDATED 2:02 PM PT – Monday, November 8, 2021
School districts around the U.S. are reportedly mishandling emergency relief funds from Congress.
According to reports on Sunday, schools across the country lacked oversight in the distribution of the funds leading to new nature centers and turf fields, instead of technology and mental health services. Congress approved just over $190 billion in aid to go to school districts in need, but many schools reportedly avoided detailing requirements.
A school board in Wisconsin stood out as a prime example of relief fund abuse. The Whitewater, Wisconsin school board voted to use 80 percent of its $2 million relief grant to revamp its sports team's fields.
Rep. Bobby Scott (D-Va.) condemned schools like Whitewater for their decision to undermine the intentional use of the funds.
"I suspect you can make a case for anything, but the purpose is clear: It's to open safely, stay open safely and deal with learning loss," he said regarding the relief money. "These are targeted resources needed to address the fact that a lot of children just didn't achieve much for about a year."
This comes after the inspector general for the Department of Education warned programs were needed to prevent such misuse or abuse of the funds. He stressed steps must be put in place "to ensure that the programs are not subject to waste, fraud and abuse."
Meanwhile, more rounds of relief funds are still being disbursed throughout the country.