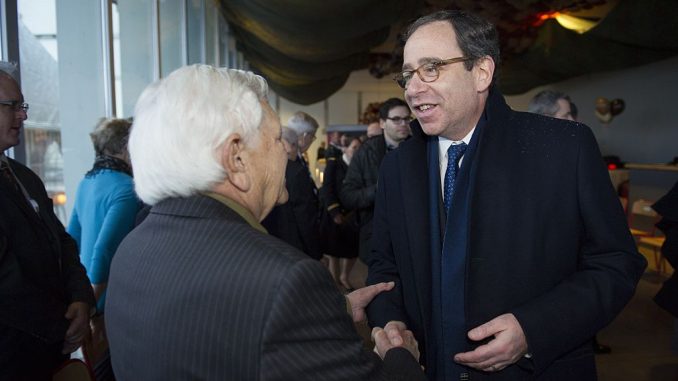 OAN Newsroom
UPDATED 1:47 PM PT – Thursday, November 4, 2021
The Senate has confirmed Thomas Nides to serve as ambassador to Israel. Nides was confirmed in a voice vote on Wednesday.
He was nominated by Joe Biden back in June and approved by the Senate Foreign Relations Committee last month. Nides is the Vice Chairman of Morgan Stanley and previously served as Deputy Secretary of State for Management and Resources in the Obama administration.
Israel's ambassador to the UN offered his congratulations to Nides in a tweet. It read, "I wish you much success in your role and a fruitful tenure at the U.S. Embassy in Israel's eternal capital, Jerusalem. I'm sure that you will further strengthen the special bond between Israel and the U.S."
Nides has said preserving Israel's security serves U.S. national security interest and ensures the nation has a strong, reliable and secure partner. He affirmed the U.S. is committed "to advancing the bonds between our people" and added "Biden announced we will work with Israel in hopes of them joining the visa waiver program."
The American Israel Public Affairs Committee also offered congratulations to the newest ambassador stating, "we congratulate Thomas Nides on his confirmation as U.S. ambassador to Israel. We wish him great success in this critical position."
The Senate confirmed the following nomination by voice vote:

Executive Cal. #452 Thomas R. Nides to be Ambassador of the United States of America to the State of Israel.

— Senate Periodicals (@SenatePPG) November 4, 2021