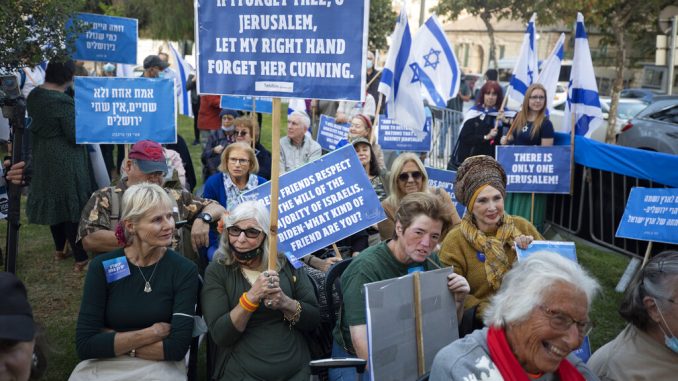 OAN Newsroom
UPDATED 10:29 AM PT – Wednesday, November 3, 2021
Republican lawmakers are warning Joe Biden against reopening a U.S. consulate for Palestinian groups in Jerusalem. In a letter to Biden on Tuesday, 200 congressional Republicans stressed the U.S. is recognizing Jerusalem as the capital of Israel and reopening a consulate for the Palestinian authority would strain U.S.-Israeli ties.
Congressman Lee Zeldin (R-N.Y.) argued the first U.S. diplomatic mission in Jerusalem opened in 1844 and it was not designed as outreach to Palestinians. Republicans added, the U.S. already has an embassy in Jerusalem.
The Biden Admin must not betray our alliance with Israel by reopening the US Consulate in Jerusalem, which is being pushed by the PA to divide Israel's capital. I was proud to lead a letter this AM to @POTUS, signed by 200 House Republicans, laying out our strong opposition. pic.twitter.com/oFAzqCi2m2

— Lee Zeldin (@RepLeeZeldin) November 1, 2021
Israeli officials are also warning Biden against opening a Palestinian consulate. When asked if this was something officials were willing to sign off on, Israeli Justice Minister Gideon Saar said, "I want to make it very clear, we oppose it. "
The State Department has yet to comment whether it's possible to open a diplomatic mission overseas amid objections by the host country.