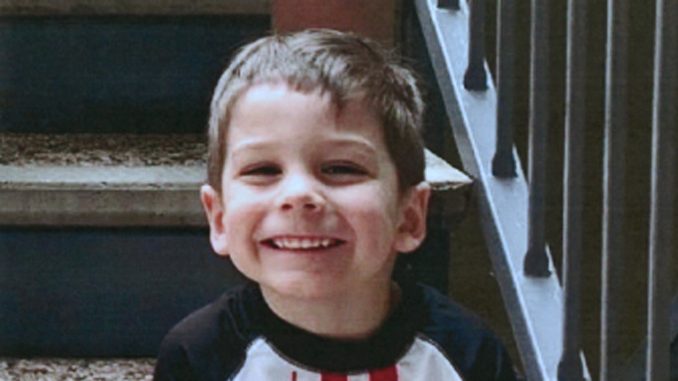 OAN Newsroom
UPDATED 1:49 PM PT – Monday, October 25, 2021
The investigation continues into the disappearance of a New Hampshire boy whose body was recently found in Massachusetts.
An autopsy confirmed remains found in a wooded area in Massachusetts were those of Elijah Lewis, a five-year-old New Hampshire boy who was reported missing more than a week ago.
"He was found covered with soil, and a New Hampshire cadaver dog located the remains," Assistant Attorney General Susan Morrell reported.
Elijah was first reported missing on Oct. 14, prompting a massive search by multiple law enforcement agencies. His mother, 35-year-old Danielle Dauphinais and her boyfriend, 30-year-old Joseph Stapf were arrested in New York amid the search and charged with child endangerment and witness tampering.
Officials said the investigation surrounding their arrest and cell phone records led authorities to search for the boy in Massachusetts.
Body Found In Abington Presumed To Be That Of Missing New Hampshire Boy pic.twitter.com/wB5cZ2JeTX

— DA Tim Cruz (@PlymouthCtyDAO) October 23, 2021
"A little boy is gone. Nobody deserves to die this way and we will make sure we do everything in our power to make sure we can get justice for this little boy," said District Attorney Tim Cruz.
Authorities are now awaiting further toxicology testing, which will determine the cause and manner of Elijah's death.
"Once we have a determination of cause and manner of death, we'll be examining all of our facts that we've gathered and the investigation in determining what, if any, further charges are brought," said Morrell.
In the meantime, family and friends gathered for a vigil in New Hampshire in remembrance of Elijah. His family said they are grieving, but have a small sense of relief now that he has been found.