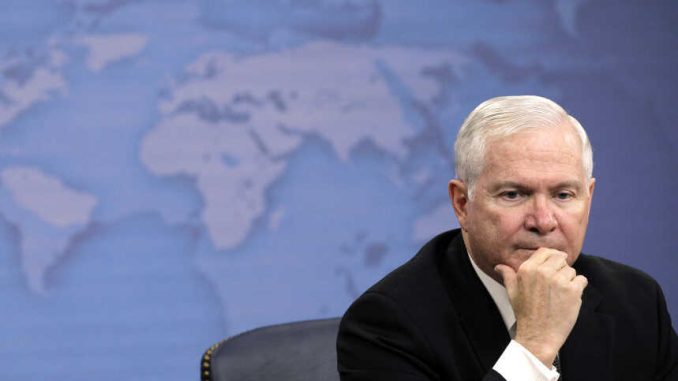 OAN Newsroom
UPDATED 10:19 AM PT – Monday, October 18, 2021
According to former Defense Secretary Robert Gates, Joe Biden has "gotten a lot wrong through the years." In an interview Sunday, the former official affirmed he still believes Biden has been wrong on nearly every foreign policy and national security issue over the past four decades.
Former Obama Defense Secretary Robert Gates says Joe Biden "has gotten a lot wrong" on foreign policy. pic.twitter.com/sYQBjC9Xwp

— RNC Research (@RNCResearch) October 18, 2021
Gates specifically took aim at the Democrat over his handling of the Afghanistan withdrawal while calling it a "big mistake." He also suggested it would be very naïve to assume things were not going to go downhill after the U.S. pulled out it's forces.
"He (Biden) opposed every one of Ronald Reagan's military programs to contest the Soviet Union," explained the former defense secretary. "He opposed the first Gulf War. That list goes on. Now I will say that in the Obama administration, he and I obviously had significant differences over Afghanistan. But he and I did agree in our opposition to the intervention in Libya and, frankly, on issues relating to Russia and China."
Gates also said carrying out counterterrorism in Afghanistan without a presence in the country will be very difficult.