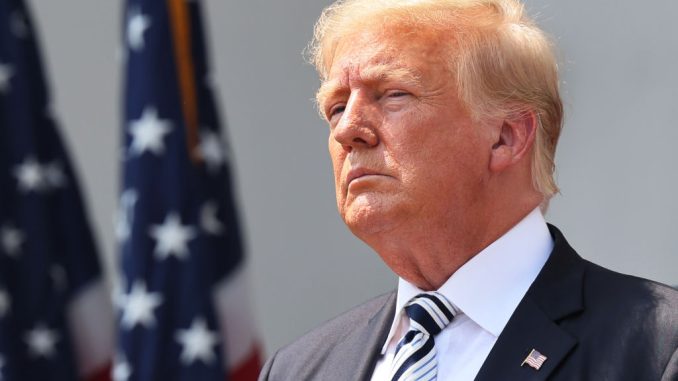 OAN Newsroom
UPDATED 6:58 AM PT – Monday, October 11, 2021
The 45th president sent a personal video message to the family of Ashli Babbitt. The video was played during a 'Texas loves Ashli Babbitt' rally on Sunday, where family members and supporters gathered to commemorate and honor what would have been Babitt's 36th birthday.
During the video, Donald Trump spoke on Babbitt's Air Force career.
"Ashli served our country in the United States Air Force for 14-years, where she was a security forces airman and eventually went on to achieve the rank of senior airman," he explained. "She defended our nation overseas, including in Iraq to fight in the War on Terror."
The 36-year-old was shot and killed by a Capitol Police officer during the January 6 protests. Back in August, Lt. Michael Byrd was cleared of all charges in her death.
EXCLUSIVE: President Trump wishes Ashli Babbitt a Happy Birthday at the Texas Loves Ashli Babbitt Rally.

"I offer my unwavering support to Ashli's family— And call on the DOJ to re-open the investigation into her death on January 6th" pic.twitter.com/VWhFUMtpcg

— Tayler Hansen (@TaylerUSA) October 10, 2021
Trump expressed his deepest sentiments to the Babbitt family and called on the Department of Justice to reopen its investigation into her death. He asserted there was no reason for her to have lost her life that day.
"We must all demand justice for Ashli and her family," Trump stated. "So on this solemn occasion as we celebrate her life, we renew our call for a fair a non-partisan investigation into the death of Ashli Babbitt. I offer my unwavering support to Ashley's family…like all Americans, you deserve a fair process, you deserve answers and you deserve justice."