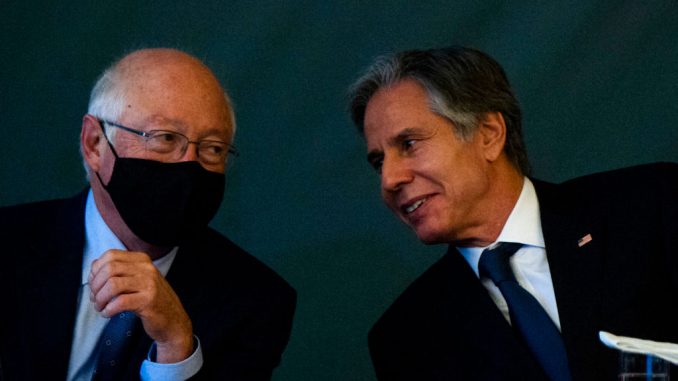 OAN Newsroom
UPDATED 9:44 AM PT – Sunday, October 10, 2021
The U.S. is asking Mexico to let the Drug Enforcement Administration and other agents into the country.
On Saturday, the new U.S. ambassador to Mexico, Ken Salazar, said the surge in migrants is a very significant issue for both countries and the Western Hemisphere. Salazar also encouraged cooperation to tackle the growing fentanyl crisis and to allow DEA agents to operate in Mexico.
His remarks come shortly after Secretary of State Antony Blinken met with Mexican officials to build a new security framework.
"We are going to have cooperation from the Mexican government, that was what was agreed upon yesterday, to make sure that law enforcement resources that we have functioning here in conjunction with Mexican law enforcement authorities, have the ability to do so," Salazar said in his first press conference since his arrival in Mexico City.
"So yes, that includes our request, and we're working with this, with the government, on having the opportunity to again bring agents including our DEA agents, but we're doing this in a way where we're doing it in partnership with Mexico."
Salazar said the U.S. and Mexico have an absolute commitment to tackling drug trafficking and narcotics, saying "we have to break those chains together."
The #HLSD will launch a new era of cooperation between our countries with a profound sense of shared responsibility for the security of both nations and respect for our sovereignty. pic.twitter.com/gSyvhZs36Z

— Embajador Ken Salazar (@USAmbMex) October 8, 2021