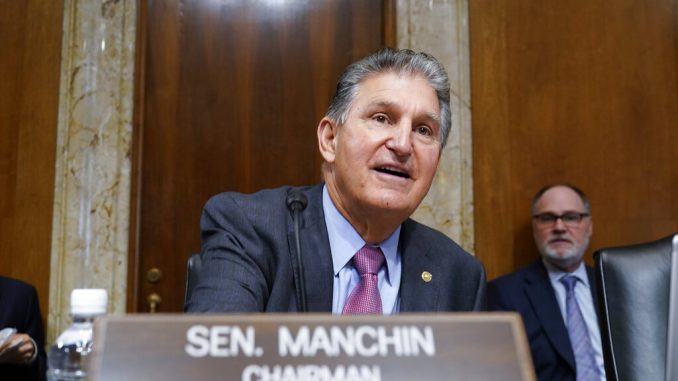 OAN Newsroom
UPDATED 6:59 AM PT – Tuesday, September 28, 2021
Demonstrators gathered to protest Sen. Joe Manchin (D-W.Va.) over his opposition to Democrat's $3.5 trillion reconciliation package. Members from groups including CASA (Court Appointed Special Advocates) and Greenpeace gathered in kayaks outside the moderate's houseboat in Washington, D.C. on Monday holding signs that read "don't sink citizenship" and "no climate, no deal".
With a closely divided Senate, Manchin stands as one deciding vote Democrats need to pass the budget plan. The West Virginia lawmaker has maintained that the size of the package requires lawmaker's due diligence and House Speaker Nancy Pelosi's (D-Calif.) push for a Thursday vote is "irresponsible."
"Everybody has to keep trying to work in good faith, the best you can," Manchin told reporters. "There's a lot in that bill, the $3.5 (trillion) reconciliation bill. Tax codes, climate change, social reforms, there's a lot and people need to know what's in it. It's going to take a while."
Today, people in boats and kayaks floated up to Joe Manchin's houseboat in DC to protest his opposition to the reconciliation package. pic.twitter.com/pJ1wpTEtfE

— Jennifer Bendery (@jbendery) September 28, 2021
Greenpeace said Monday was just the first day of flotilla protests outside Manchin's houseboat, suggesting more demonstrations are planned for the future.