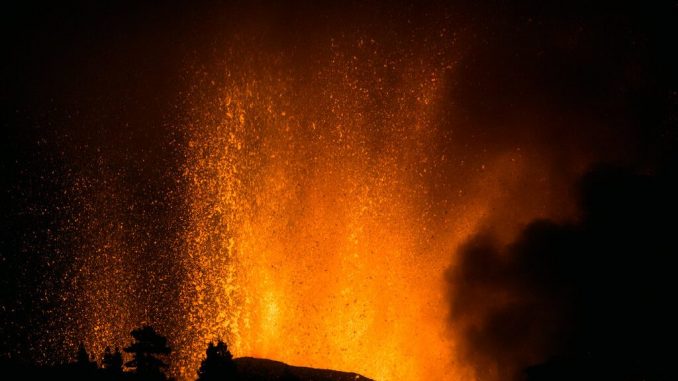 OAN Newsroom
UPDATED 2:55 PM PT – Sunday, September 19, 2021
After an increase in seismic activity, a volcano has erupted on La Palma. Following the volcano's eruption on Sunday, emergency evacuations began.
La Palma is one of Spain's Canary Islands that sits in the Atlantic Ocean. The volcano on La Palma was considered one of the most active of the islands after more than 22,000 seismic shocks were felt leading up to the eruption. Many residents have said they weren't expecting it.
"This has been very stressful, especially for the elderly and for my generation that has never experienced this," said one resident on the island. "My parents didn't go to the information center, they came to our house. Now we are waiting for information from authorities to see what we do in the next hours."
LIVE: Volcano erupts on La Palma in the Canary Islands https://t.co/OFlTKfiJly

— Reuters (@Reuters) September 19, 2021
So far, no injuries have been reported and an evacuation is underway. Meanwhile, Spain's Civil Guard reported it was working to evacuate between 5,000 and 10,000 people as latest reports revealed lava was headed towards nearby villages.