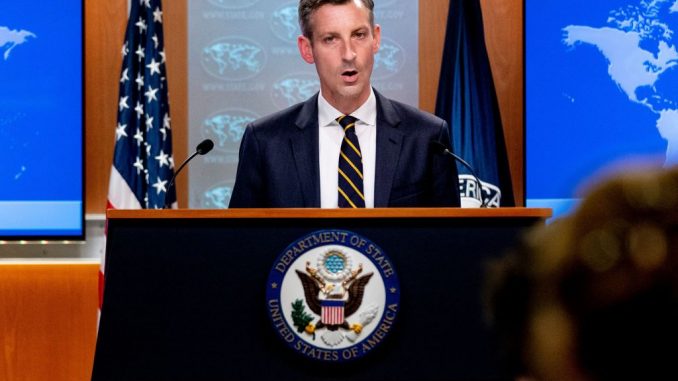 OAN Newsroom
UPDATED 10:04 AM PT – Sunday, September 19, 2021
The U.S. has evacuated more Americans from Afghanistan. On Saturday, State Department spokesperson Ned Price said a Qatar Airways charter flight departed from Kabul on Friday carrying 28 U.S. citizens and seven lawful permanent residents.
It's unclear where the flight landed and Price added the international community welcomes the Taliban's cooperation with flights after the terrorist group allowed multiple flights out last week. The agency's announcement comes shortly after California Rep. Darrell Issa (R) said his team successfully facilitated the release of an American citizen, who's been identified as Nasria.
Issa said weeks of work and countless hours of coordination finally paid off and the 25-year-old soon to be mother was finally brought home. The representative said Nasria had braved beatings and harassment by the Taliban, was kicked in the stomach and has been in hiding. Nasria was reluctant to leave without her husband and father, but ultimately had to.
Countless hours of coordination by our team paid off.

Nasria is on her way home from Afghanistan. pic.twitter.com/IUfwvzEPvk

— Rep. Darrell Issa (@repdarrellissa) September 17, 2021
"She went there to get married, filed paperwork to then have her husband come back to the United States. That paperwork never got processed and ultimately she found herself there, married, pregnant, as an American citizen and an embassy that closed down and left without her," said Issa.
Meanwhile, the State Department has yet to clarify how many Americans are still looking to leave Afghanistan. However, the Republican representative said they won't quit until all American citizens are out of the region and the community is reunited with loved ones.