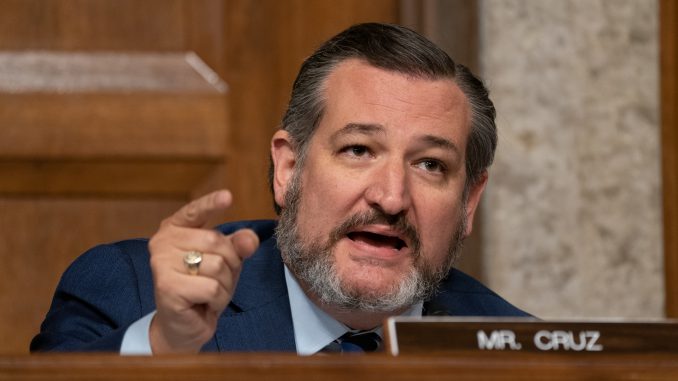 OAN Newsroom
UPDATED 4:58 PM PT – Wednesday, September 15, 2021
Sen. Ted Cruz (R-Texas) said he would use the filibuster rule to prevent Democrat attempts to raise the debt ceiling. In an interview, the Texas senator said Democrats could use reconciliation process at any time to pass their spending wishlists and raise the national debt.
Cruz added Democrats wanted Republican support as a "political cover" to make it look like Joe Biden's radical spending proposals were passed as a bipartisan effort. He pointed out Republicans should use filibuster and not vote for Democrat spending plans.
Senate Minority Leader Mitch McConnell (R-Ky.) went on to say, "I've never seen such an effort to expand the reach of the federal government like we've been confronted with this year through not just one reconciliation process, but apparently yet another. "
Let's be clear: With a Democratic President, a Democratic House, and a Democratic Senate, Democrats have every tool they need to raise the debt limit. It is their sole responsibility. Republicans will not facilitate another reckless, partisan taxing and spending spree.

— Leader McConnell (@LeaderMcConnell) September 15, 2021
In a separate statement, GOP senators stressed they would not vote for any Democrat proposals on national debt and irresponsible spending.